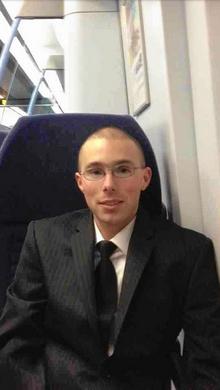 The family of an Ashford man who has been missing for more than a week are making a desperate plea for him to get in contact.
Jon Young, 25, has not been in contact with his family since Thursday, February 7.
At the time of his disappearance he had been staying in London with friends.
His sister Tina Young, 23, said: "We are all so worried. We just want to know if he is okay and to contact us."
Mr Young, who works part time in Sainsbury's and Iceland in Ashford and occasionally as a security guard at the O2 Arena in London, travelled to London on Tuesday, February 5 and stayed in Lewisham on Wednesday night with friends.
He met a female friend on the Thursday and went to The Shard, near London Bridge Tower.
Mother of one Tina said: "I spoke to him on Thursday and he seemed absolutely fine. He sent me pictures of him at The Shard."
Mr Young, who lives in Godinton Park with his parents, left the female friend at about 8pm on Thursday night and hasn't been seen since.
South Ashford resident Tina said: "I was the last person to speak to him. It is so out of character to not hear from Jon, we usually speak every day.
His phone has been off since Friday and he never has his phone off.
"I can't think of any reason why he wouldn't want to talk to us or come home. I just want to know that he is safe."

He was reported missing to the police by his family on Wednesday.

Mr Young is described as 5ft 2in tall, with a slim build, short brown hair, blue eyes and wears glasses.

On the day he went to London he was wearing dark blue jeans, a white T-shirt and a black jacket. It is also reported that he was wearing a rucksack.