Chilling words uttered by an estranged husband before he killed his wife have been played to a hushed courtroom.
Ivan Esack (pictured below) is heard uttering death threats to hairdresser wife Natalie in phone conversations taped by her boyfriend Justin Khadaroo.
In one call, made just the day before she died, she asked her husband what her options were.
His cold reply was: "Death, death or death. She told him: "I have no option then, do I?"
Mr Khadaroo told Maidstone Crown Court he recorded conversations because she didn't want to go to police about him.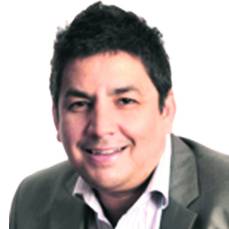 "I took it upon myself to compile as much evidence as possible for when the time came," he said. "Unfortunately for me, it was too late.
"For the first time I didn't actually say to her you have got to go to the police. I had tried so many times and she just wouldn't."
After the last phone call Mr Khadaroo said: "After that phone call she just looked at me. I shook my head in disbelief. How do you react to that? It is just chilling. It is not human. I gave her a hug.
"She said to me: 'It is going to be alright.'"
Esack tried to contact Natalie again the next morning. At 9.30am, Mr Khadaroo was called by Natalie's brother Luke and told to go to the police station.
"I went there and learnt what had happened," he said. Asked how he felt, he replied: "I just can't explain it. As soon as the policeman told me, I just fell to my knees.
"I was just inconsolable. How do you react to that? It doesn't happen in real life, does it? You see it in the movies. I can't describe how I felt. I would not wish it on my worst enemy."
Mr Khadaroo, 34, said he had pleaded with Natalie, 33, to take out a restraining order to stop him harassing her with abuse and threats.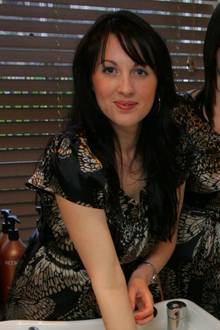 He said he told Esack, 38, in a telephone conversation he was "the most disgusting, vile human being I've ever met in my life."
Mr Khadaroo added: "I said to him that everything he could possibly do wrong in life as a human being, bar murdering someone, he had done. He's a vile, disgusting monster."
Esack, of Rosewood Drive, Ashford, denies murder. He admits stabbing Natalie but his case is that he should be convicted of manslaughter because of a mental condition that diminished his responsibility.
A jury at Maidstone Crown Court has heard how on the morning of April 30 this year Esack went to Sainsburys supermarket and bought a knife, before going to Esack Hair and Beauty in the High Street and stabbing her up to 11 times in front of 17-year-old hairdresser Chelsea Ford.
Mr Khadaroo said he started dating Natalie in October last year after her six-year marriage broke down and she moved in with her father.
Natalie, he said, was petrified of Esack.
"I urged Natalie so many times to get a restraining order on him so she was at least a little bit safe, but it came down to the fact she wanted to make sure that he was ok," he said.
"i said to him that everything he could possibly do wrong in life as a human being, bar murdering someone, he had done. he's a vile, disgusting monster" – justin khadaroo
"He had recently qualified as a football agent and any charges she made against him could potentially mean he would lose his (FIFA) licence."
Mr Khadaroo said he went to see Natalie after she told him Esack had locked her in his home and put a knife to her throat.
"I was very concerned," he said. "She was connected to an atrocious creature that was capable of killing her."
Mr Khadaroo said he first met Natalie about five years ago in a nightclub but did not see her again until October 2011 after she parted from Esack.
He received a text from Natalie "out of the blue" asking: "How about that date?" They arranged to meet at a pub in Kingsnorth.
"She was an absolutely beautiful woman," he said. "We chatted and laughed. The evening went fantastically well. We just connected immediately."
Natalie eventually told him about her marriage.
She said Esack had numerous affairs and had slept with prostitutes.
"She said he was particularly controlling," he continued. "While she was at work all day, he would be at home sleeping with various prostitutes.
"He didn't allow her to see any of her friends, because all of her friends were 'whores' and were beneath him."
The trial continues.