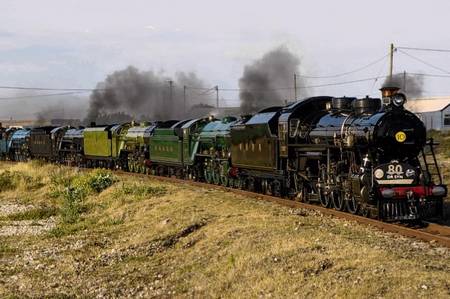 Raiders have stolen equipment worth up to £15,000 from a miniature railway.
Specialist tools and parts were taken from the Romney, Hythe and Dymchurch Railway - the world's smallest public line - by burglars.
A workshop near Langport Road, New Romney, was broken into between 4.30pm last Wednesday and 6.45am the next day.
Between £12,000 and £15,000 of equipment - including specialist tools, steam engine parts and materials - were taken.
Raiders are believed to have used wheelbarrows to carry away some of the items to a large vehicle.
Many of the stolen items were modified by railway engineers and cannot easily be replaced.
Anyone with information about the burglary is asked to phone DC Kevin Readings at Kent Police on 101, quoting crime reference ZY/255/13, or Kent Crimestoppers, anonymously, on 0800 555 111.