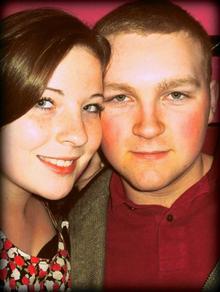 The parents of the young couple who died after their car hit a tree have paid tribute to them by saying "at least they are up there together".
Seventeen year old Amy Clark - previously known as Amy Sciberras - and her 20-year-old boyfriend Rob Wiltshire were tragically killed in the accident in Charing on Saturday night, as Amy was driving her mother's car.
Amy's mum Debbie Helmer and stepdad Jonathan Helmer, of Highfield Road, Willesborough, have described Amy as the perfect daughter who "just cared about everyone".
Mrs Helmer said: "She was my friend, not just my daughter. We would go shopping together and out for dinner. Not many teenage daughters do that with their mums.
She was perfect, such a home girl. They just loved and loved each other. As far as Amy and Rob were concerned, they would be together forever."
The couple met through mutual friends in September 2011. Rob's mum Sue Wiltshire said: "They met just before we went on a family holiday to Portugal and you couldn't get Rob off the phone. They were texting non-stop.
"In every picture we have of Rob from that holiday, you can see him with a phone. My goodness, they loved each other."
Former Highworth Grammar School student Amy was studying to be an engineer at Canterbury College.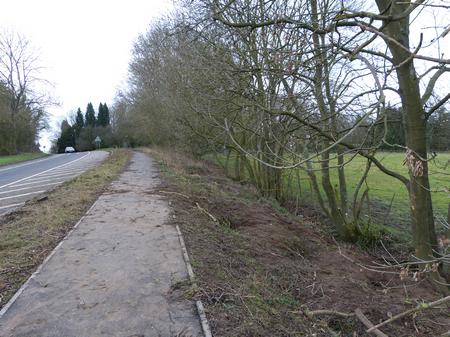 Her mum said: "She loved college, she was so happy there. Engineering is quite unusual for a girl to study and it was a nightmare trying to find overalls to fit her small five foot two frame!"
Mrs Helmer, who is also mum to Jack, 21, added: "I know parents say it about their children but Amy really was just so loving and caring.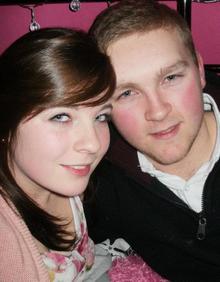 "She did a week's work experience at the Lord Whiskey Animal Sanctuary and by the end of it she had adopted a dog. She just couldn't bear to see it suffer.
"Rob and Amy made such a good couple, they were very kind to each other. They loved to bake and stay home. Amy could just talk and talk, which was good, because Rob was a listener and so laid back."
She added: "Rob and Amy were a credit to us - they loved us and would rather spend a night with us that out clubbing or pubbing."
Rob, who attended Swadelands School, in Lenham, had just qualified as an electrical engineer after completing a City and Guilds Qualification and worked for his dad's electrical company.
Andy Wiltshire, Rob's dad, said his son was a complete 'petrolhead'.
Mr Wiltshire said: "He had quad bikes when he was young, then went on to cars and then motorbikes. This of course came second to Amy, Amy came first in his life."
Amy's dad, Paul Sciberras, from Ashford, added: "I am devastated by the loss of Amy. My thoughts go out to both families."
The families have yet to arrange funeral services but they are planning separate funerals due to the sheer number of people expected to attend.