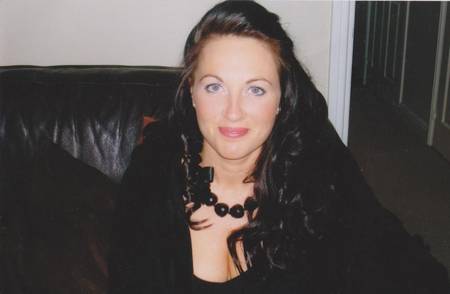 by Keith Hunt
A former police officer who killed his estranged hairdresser wife at her salon had been in a relationship with another man, a court heard.
A colleague of Natalie Esack told jurors the tragic 33-year-old was "mortified" Ivan Esack had a male lover - who he said "she couldn't compare with".
Rachael Beaumont, who worked as a therapist at Natalie's Ashford salon, said Esack once brought a man called Louis in and showed him around.
"She said they hung around together a lot and did drugs together," she told Maidstone Crown Court. "It was later revealed he was having a relationship with Louis.
"She said before Christmas he was sending text messages saying how much in love with Louis he was and she couldn't compare with him. She was mortified he was having a relationship with a man."
Her evidence came as a jury was shown the knife former police officer Esack used to kill Natalie.
The black-handled kitchen knife with a 5in blade was dropped by the reception desk at Esack Hair and Beauty in Ashford after Natalie was stabbed up to 11 times in front of employee Chelsea Ford, 17, on the morning of April 30.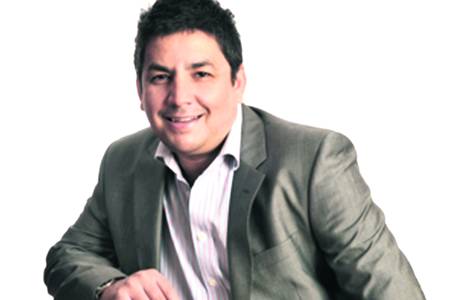 Maidstone Crown Court has heard jealous Esack, 38, had bought the weapon minutes before at Sainsbury's supermarket in the town, before going to the salon in the High Street and launching the attack.
Despite prompt medical attention, Natalie died soon afterwards from haemorrhage caused by multiple wounds.
Judge Charles Byers inspected the knife and said: "The tip is missing and the blade is slightly distorted."
The jury of eight men and four women then inspected it through a plastic tube.
Forensic pathologist Dr Peter Jerreat said because the blade penetrated bone, the force used to stab Natalie was put at severe, rather than mild or moderate.
Dr Jerreat said the post mortem examination revealed the hairdresser had been stabbed twice to the front of her body - in the neck and beneath her right breast - and several times to the back and head.
"the tip is missing and the blade is slightly distorted..." – judge charles byers, inspecting the knife
The knife penetrated her jugular vein major artery in her neck, her liver, the back of her chest and her lungs.
"She would have lost consciousness certainly within minutes," said Dr Jerreat. "It is not possible to say the order in which the injuries were inflicted."
The prosecution has alleged ex-detective turned football agent Esack attacked Natalie after making a series of threats and was jealous of her new relationship.
Chelsea Ford watched in horror as her boss and friend was stabbed as she tried to escape into a basement.
She later told police Esack then calmly walked out of the salon, declaring: "She deserved it, the bitch."
He went home to Rosewood Drive in the town and was arrested there soon afterwards.
Philip Bennetts QC, prosecuting, said although Esack denied murder there was no dispute he killed Natalie.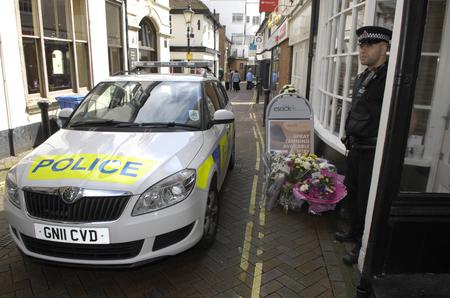 He claimed he had intended to kill himself in front of her in the salon, but lost control when she told him to get out.
His defence to the murder charge was that his responsibility was diminished because he was suffering from a mental condition and should be convicted of manslaughter.
A psychiatrist agreed Esack, who married Natalie in 2006, was suffering from a narcissistic disorder.
Miss Ford said she heard Esack tell Natalie in the salon she was "a dead woman walking - tick tock, tick tock".
Witness Miss Beaumont said Esack earlier told Natalie he had a shotgun and he would kill their dog, kill her and then himself. She reported it to the police to get the gun taken away.
She said Esack would go into the salon to check up on Natalie. "He would go and sit in my beauty room and cry to himself," she added. "I could hear him sobbing. Natalie would try and calm the situation."
Miss Beaumont said Natalie showed her an imprint on her neck where Esack had tried to strangle her.
Natalie eventually left Esack and went to live with her father. "She didn't want to be with someone who was violent and controlled her," said Miss Beaumont. "She was building herself up to do that. The holiday finalised it for her."


The trial continues.