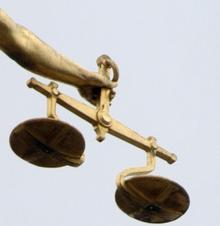 by Dan Bloom
A drug-deprived thug has been handed eight years' jail after he stabbed an unwanted lodger with a carving knife, leaving him for dead.
Rex Rioch lost six pints of blood and staggered to a kebab shop for help after a frenzied attack in Mark Young's Folkestone flat.
Mr Rioch was staying on the sofa of 31-year-old Young's flat, in Missenden Court, Clarence Street, before the stabbing in May.
Canterbury Crown Court heard Young was volatile because he could not get his usual supply of amphetamines.
The arguments grew more heated until the evening of May 24, when Young
came home drunk and saw Mr Rioch playing video games with a fellow tenant.
He demanded the guest leave his flat and, when he refused, Young threw
his computer and phone on the floor.
Denzil Pugh, prosecuting, said: "He then went into the kitchen, picked up a carving knife, came out and slashed Mr Rioch across the arm.
"you pose a substantial risk of harm to the public…" – judge adele williams
"Still in the doorway, Mr Young stabbed him twice in the abdomen. Mr Rioch, clutching his sides, ran out of the flat in the direction of a kebab shop.
"He was running and initially Mr Young was following him, shouting out
after him.
"Mr Rioch, bleeding heavily, got to the kebab shop where staff assisted him and an ambulance was called."
The grey-faced victim underwent surgery in which six litres of blood were found in his bowel, the court heard.
Mr Pugh added: "He was near to being killed by the attack."
When police arrested Young, he claimed he had been on the beach for four hours.
The court heard he gave no comment in interviews and denied the attack throughout a trial, which found him guilty of causing grievous bodily
harm with intent.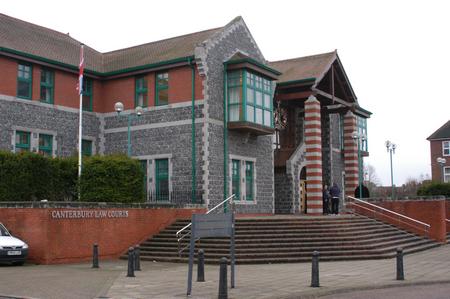 Shaven-headed Young was handed an extended 10-year sentence, including
eight years' jail, after Judge Adele Williams deemed him a danger to
the public.
She said: "By reason of the nature of this offence, and your substance
abuse in the past and your fragile emotional state, I have concluded
you pose a substantial risk of harm to the public."