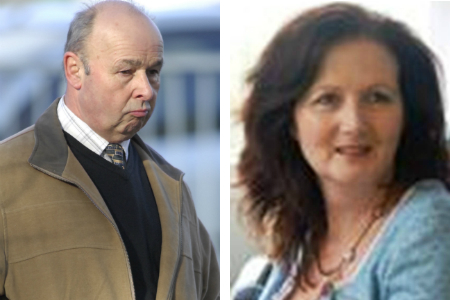 by Keith Hunt
A scorned former hunt master tried to kill his ex-lover by shooting her as she tended her horses, a court heard.
Married Brian Fraser lurked in bushes at night and blasted showjumper Louise Leggatt in the thigh and abdomen, it was alleged.
The mother-of-two, 54, believed her 62-year-old former husband Philip Gorringe had previously set fire to her home and at first suspected him of the attack.
But the evidence was to point to Fraser, 63, a jury at Maidstone Crown Court was told.
Ian Acheson, prosecuting, said Fraser - who was master at Ashford Valley Hunt - insisted he neither had a gun nor had gone out on the evening of the
"she heard a gunshot and screamed as she realised she had been shot..." – ian archeson, prosecuting
shooting.
But a single-barrelled shotgun was found at his home in Shadoxhurst, Ashford, and CCTV there revealed he had driven out and returned around the time Mrs Leggatt was wounded.
She was renting premises at Bramleys, Apple Pie Farm, in Benenden, after her house next door was burnt down two months before on January 18.
Mrs Leggatt returned home from her job as a receptionist at a veterinary surgery in Hawkhurst on March 15 last year and at about 9.30pm went outside to see to her horses.
Her dog sensed something and its hackles were up, the court heard.
"She shone her torch in that direction," said Mr Acheson. "She heard a gunshot and screamed as she realised she had been shot.
"She went to the ground but managed to crawl or clamber back into the house and used the landline to dial 999. As one can understand, she was terrified.
"As she went back in, she hadn't been able to lock the door. On her mind was that the person who had shot her would follow her back in. She dialled 999 and was screaming she had been shot."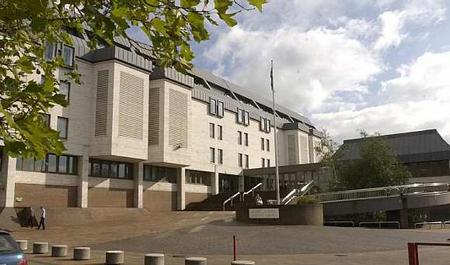 Armed police were despatched to the house and they made sure it was safe for paramedics to enter before Mrs Leggatt could be taken on a stretcher to Pembury Hospital, where she was treated for injuries to her right upper thigh and lower abdomen.
Mr Acheson said there were "widespread" wounds in her abdomen and bowel, but she made a good recovery and was discharged on March 27.
"There were no witnesses to the shooting," he added. "She saw nothing and nobody else saw anything. A neighbour heard a single shot at 9.30pm coming from that direction."
The court heard Mrs Leggatt made it clear to police that her ex-husband Philip Gorringe, from Tenterden and from whom she had a bitter split, was the prime suspect.
Asked if anybody else might be in the frame, she said she was 90% sure it was Mr Gorringe and 10% it could be Fraser, who had been her lover up to October 2011.
Mr Gorringe was arrested and questioned. Police also went to Fraser's home to "TIE" - trace, implicate or eliminate.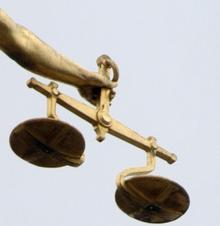 Fraser returned from lambing and seemed happy to help with enquiries, said prosecutor Ian Acheson. He also suggested Mr Gorringe as prime suspect, describing him as potentially violent and vindictive.
Fraser told officers he met Mrs Leggatt at Ashford Valley Hunt and they started an affair in 2006. He moved in with her for a while. They parted in October 2011 but they stayed in touch.
Mr Acheson said Fraser made two important statements - he claimed he did not own a shotgun and that he had been at home on the evening of the shooting.
It appeared to eliminate him, but although Mrs Leggatt had told him the affair was over, he still wanted to go out with her and bought her flowers on Valentine's Day.
She saw him four days before the shooting when he helped her move some boxes. He bought her chocolates and was affectionate and tried to kiss and cuddle her, but she did not respond.
He wanted to watch a recording of the Gold Cup horse race with her but she declined and he was miffed and disgruntled and made a barbed comment.
Fraser sent her a text saying: "Hi. No need to worry or make excuses about gold cup I have someone to tape it. Thank u anyway. xxx"
Fraser, of Criol Farmhouse, Criol Lane, Shadoxhurst, Ashford, denies attempted murder. He admits possessing a shotgun without a licence.
The trial continues.