Movember is now in full swing and a number of chaps across the borough are already sporting facial fuzz worthy of a Victorian gentleman's club.
Among them are a trio from the Kentish Express, who have teamed up to raise cash for men's health issues, specifically prostate and testicular cancer.
Reporters Tim Collins and Sam Lennon have joined forces with advertising sales executive Ben Watson for their first foray into folicular folly.
So far the team have managed to raise £167 from friends and family, with KE editor Robert Barman the first colleague to dig deep to donate, followed soon after by a number of others.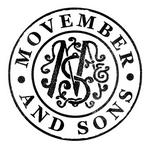 Team captain Tim Collins, 28, said: "It's been an interesting experience so far.
"I think people are a bit more aware of Movember this year than they may previously have been, so most people recognise what's going on with my furry face, and the fashion disaster I'm enduring for my fellow men.
"I can't speak for everyone else but I've had more than my fair share of funny looks in the street and a few comments from people, particularly on nights out.
"One bloke even asked me if I was a massive Freddie Mercury fan – make of that what you will."
With a full week of fundraising still left to go, the gents are now going into full-on grovelling mode to bring in as much dosh as possible from friends, family and colleagues.
The team would also love to hear from other people who may be taking part, and any donations – however great or small – would be gratefully received.
To sponsor the team, as well as view the profiles of those taking part, click here.