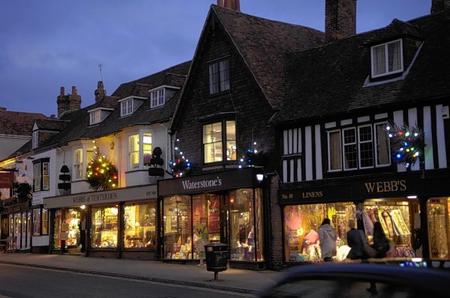 Grave concerns have been aired over a coffin maker's presence at a late night shopping event.
The issue was unearthed after Tenderden's special event recently.
Question marks were raised over the suitability of coffins, and the general lack of a Christmas theme in the town centre.
Posting on the Tenterden town forum, Clark Griswold said: "I thought the whole event lacked something called Christmas.
"Plus there were too many things happening outside the town hall, causing people to get a bit aggressive.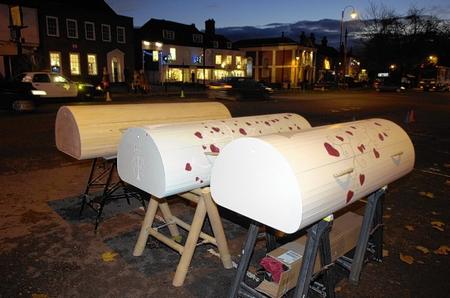 "Next year Christmas should be the theme, not just stalls selling toot. Coffins?"
Andy Clarke of Wealden Coffins, who makes unique curved and painted eco-friendly coffins, said his business had as much right to be there as anyone else.
"It was quite interesting," he said. "We had a lot of quite mixed responses. I think it surprised a few people and there were some people who avoided eye contact.
"We did get some people who said it's not really very festive and it's not necessarily something you would buy for Christmas, but we had a lot of very positive comments as well.
"I had a great number of people who said how lovely the coffins were and how it was nice to see them out in a place where you could see them.
"I think there a lot of things that weren't Christmassy there.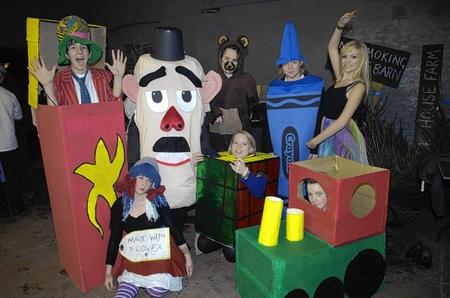 "We're members of the chamber of commerce so we have a right to have a stall there just as much as anyone else.
"If people get annoyed by the subject of death that's unfortunate but it's something we all have to go through at some stage."
Jonathan Medes, events officer for Tenterden & District Chamber of Commerce,said: "They're a new member business and they do fantastic eco-friendly coffins.
"My first thought was 'crikey, would that fit?' but we offered it to everyone who's a member so why would we say no?
"Something we're keen on is profile raising so if it's raised the profile for the business then it's good for him."
He added that he was perplexed by the comment about the lack of a Christmas theme.
"Father Christmas was there," he said. "The Lions had their Santa's sleigh, Father Christmas turned up in an old vintage car and the Rotary Club were selling mulled wine."