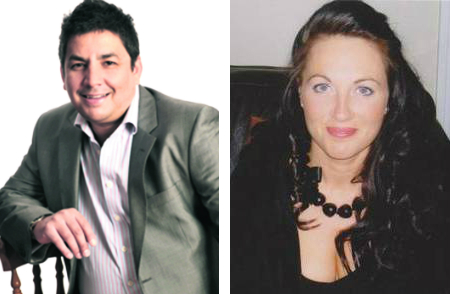 by Keith Hunt
A former Maidstone police detective has today been found guilty of murdering his estranged wife in her hair salon because he was so jealous of her new lover.
Calculating Ivan Esack, 38, plunged a kitchen knife into tragic Natalie up to 11 times as she desperately tried to escape into a basement.
He had admitted manslaughter, but denied murder - claiming his responsibility was diminished because he suffered from a narcissistic personality disorder.
But a jury of eight men and four women at Maidstone Crown Court have today convicted "disgusting" Esack of murdering 33-year-old Natalie in cold blood after a three-week trial.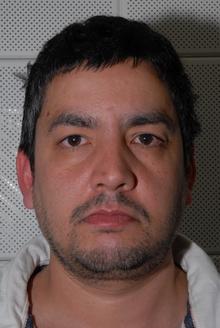 The packed court was hushed as jurors returned a unanimous guilty verdict to murder after deliberating for nine hours.
There were then shouts of "Yes" and some women in the public gallery wept.
Wearing a grey suit, Esack - who faces a life sentence - showed no emotion, staring blankly ahead.
Judge Charles Byers told lawyers he was not going to sentence immediately, as there should be a period of "quiet and calm".
Exempting jurors from service for seven years, he told them: "It has been a difficult case for all of us."
The judge told Esack, pictured left: "You have been found guilty of a serious offence. I will pass sentence upon you on Monday."
Esack, who worked as a detective constable at Maidstone Police Station for six years before quitting, bought the knife at Sainsbury's moments before strolling to Esack Hair and Beauty in Ashford High Street.
Jurors heard Esack was so jealous of Natalie's new relationship with Justin Khadaroo, 34, he had plotted to kill himself in front of her.
But when he arrived at the salon he repeatedly thrust the blade into his wife in front of horrified teenage hairdresser Chelsea Ford.
The furious 20-second attack was so violent it left the blade bent and even snapped off the tip.
Miss Ford, 17, later told police the ex-detective then calmly walked out of the salon declaring: "She deserved it, the bitch."
Esack had repeatedly threatened to kill Natalie - saying her only options were "death or death".
He claimed he lost control in the salon on Monday, April 30 last year when Natalie told him to get out.

Esack went home to Rosewood Drive, Repton Park, Ashford, and was arrested there soon afterwards.
Moments later, calm Esack asked officers: "Is she dead?"
The prosecution said Esack was extremely co-operative and smelled of alcohol, having drunk several cans of Special Brew and half a bottle of whisky.
The ex-policeman later said: "I admit it all. I take it she is dead. She had it coming to her. I don't regret a thing."
Jurors saw Esack break down in tears when they were played a video from his interview with detectives.
"she had it coming to her. i don't regret a thing..." – ivan esack
He told officers of his and Natalie's failed attempts to start a family because of his low sperm count.
Describing what had happened in the salon, he said: "I have taken a life, killed her."
Esack talked about the breakdown of their marriage, affairs they both had and said she had "pushed him to the brink".
The court heard delusional Esack believed he was a potential Conservative Prime Minister, compared himself to former South African president Nelson Mandela and even fancied himself as a James Bond figure.
A psychiatrist agreed he was suffering from a narcissistic disorder, but the prosecution did not accept it was an abnormality to function - because it did not affect the nature of his rationality of his conduct and self-control.
Philip Bennetts QC, prosecuting, said: "The defendant was a violent and controlling person who, unable to deal with the separation from his wife, killed her because he didn't want her to be with anyone else."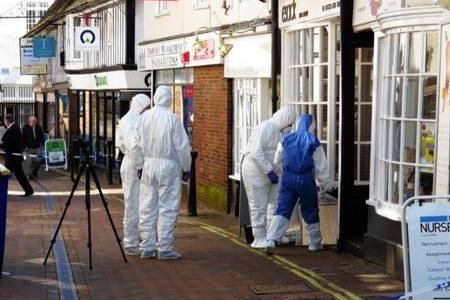 The couple met at Living World gym, where Natalie was working as a hairdresser and Esack went to get his hair cut.
They went out for about 10 years before getting married in 2006 and set up the hairdressing business two years later.
Soon their marriage deteriorated and Natalie started dating Mr Khadaroo, whom she met in 2007, in October 2011 when she moved in with her father.
Describing Natalie as petite and 5ft 1in while Esack as stocky, prosecutor Mr Bennetts said the husband was aware of her new relationship and she would not return to him.
"He threatened to kill her and to kill the man she was in a new relationship with," said the prosecutor. "On April 30, he decided he was going to kill her."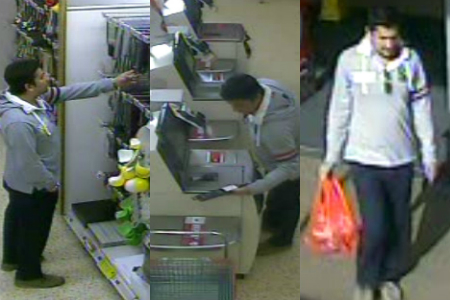 The prosecutor said Esack had repeatedly assaulted and abused Natalie during their relationship and threatened to kill her.
Mr Khadaroo, who told the court he had urged Natalie to get a restraining order, said to Esack in a phone conversation he was the most "disgusting, vile human being" he had ever met.
Miss Ford said she heard him tell Natalie in the salon she was "a dead woman walking", adding: "Tick tock, tick tock."
Oliver Saxby, defending, said there was no intention to indulge Esack, engender any sympathy for him or put the blame elsewhere.
He said diminished responsibility provided "an explanation for acting in the way he did".
Mr Saxby said: "It is not our view he is insane or mad. If that were the case we would advance he was guilty of manslaughter by reason of insanity.
"We would be the first to concede there is a natural repugnance to apply that label when a person is utterly and completely responsible for someone's death. He went out and did it.
"This is a medical defence and not some kind of moral defence or excuse."
Hard-working Natalie was described by friends as a caring, selfless and popular individual who always put others before herself.
During the trial, it was revealed Esack had been having a relationship with a man called Louis.
He confessed to having an affair with a man while he and Natalie were on holiday in Cancun, Mexico, in December 2011.