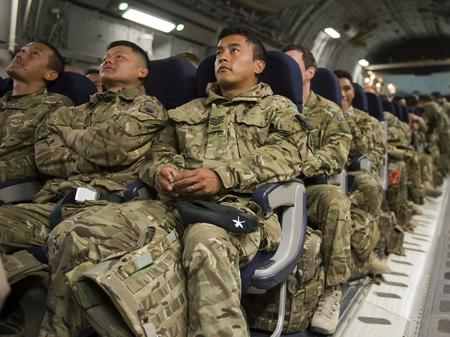 Gurkha soldiers returned home to Kent early today after handing over their base to local security forces.
The British troops from B Company 1st Battalion The Royal Gurkha Rifles (1RGR) have been stationed at Patrol Base 4 (PB4) in Helmand's Nad-e Ali district for the past four months.
Now they are returning to their barracks in Shorncliffe weeks before their original end of tour date after handing over the base to Afghan National Security Forces (ANSF).
Major Shane Burton, the Officer Commanding B Company 1 RGR in PB4, said: "Over the three tours I've done of Afghanistan there has been a significant change in the capabilities in the ANSF.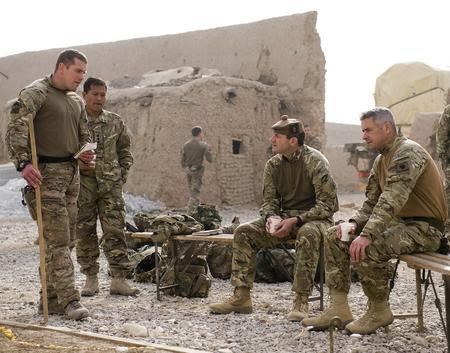 "Their numbers have increased significantly and so has their attitude towards conducting operations.
"They are now a much more professional force – both the Army and the police."
1 RGR leave having seen considerable differences since their previous tour at the same base in 2010, when it was hard fought over by insurgents.
"my wife is waiting for me at home, so it's exciting to go back and see her" – corporal sojet gauchan
Corporal Sojet Gauchan , 27, from Bravo Company 1 RGR has completed three previous tours of Afghanistan.
He said: "Back in 2007 the ANSF were small in numbers and their effectiveness was not good.
"As we moved on, the mentoring became larger and the tactics and skills they learnt from the UK forces meant they have progressed into professional soldiers.
"The task was to hand over the area to the Afghan National Security Forces and it went pretty well; so our mission was achieved and that cuts our six months tour down to four months.
"My wife is waiting for me at home, so it's exciting to go back and see her - so it is good."
The Gurkhas have spent the past five months working alongside a number of British Army colleagues from 4th Mechanized Brigade, "The Black Rats".
B Company 1 RGR return to St John Moore Barracks in Shorncliffe, where they will continue training in preparation for their move to Brunei later this year.