A hairdresser has relived the terrifying moment she saw her boss stabbed to death in her salon.
For Chelsea Ford, just 17 at the time, life changed forever on April 30 this year.
She had been employed by Natalie Esack after doing work experience at the Esack Hair Design salon in Ashford.
But at 9.07am Natalie's estranged husband Ivan phoned to ask if his wife was there.
Natalie told her to say she wasn't. He asked what time her first appointment was and Chelsea, pictured left, told him about 10am.
Shortly afterwards she went towards the blinds at the front of the shop and saw Esack, of Rosewood Drive, Ashford, outside.
"His right arm was at his side not moving and his left arm was swinging," she told the jury.
"He opened the door and came in. Natalie was at reception."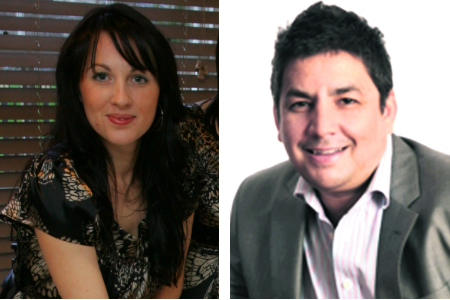 Chelsea sobbed as she told the hushed court: "He went towards her. He raised his arm. I hadn't noticed anything his hand. I saw something shiny.
"He stabbed her. She screamed. I saw blood go onto the wall.
"I started screaming. Natalie pushed past me and ran to the top of the stairs at the back. He followed her.
"He stabbed her right in the middle of the back. She was holding on to the door frame.
"He kept stabbing her. She fell to the floor. He walked back towards me. I said I needed to get to her. He told me: 'She deserved it, the bitch.'
"He just walked out. He walked out as if he didn't care."
"he stabbed her. she screamed. i saw blood go onto the wall" – hairdresser chelsea ford
Chelsea said she called 999 and ran to the shop next door to get help. The knife with blood on it lay on the kitchen floor and she asked police officers to take it away.
The teenager said she believed Esack wanted to control Natalie, 33.
"She would always watch what she said," she continued. "He was just a horrible person.
"He always had to be right and what ever she did was wrong."
She said Esack was always threatening to kill Natalie - telling Chelsea his wife was a dead woman walking.
Chelsea said Esack once strangled Natalie in the salon, leaving red marks on her neck.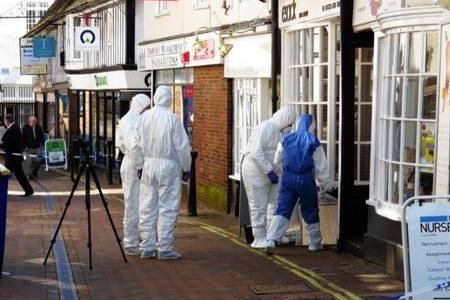 Prosecutor Philip Bennetts QC earlier said there was no dispute Esack, 38, killed Natalie on April 30 this year.
He claimed he had intended to kill himself in front of her in the salon but lost control when she told him to get out.
"The defence case is that Mr Esack should not be convicted of murder because at the time his responsibility was diminished as a result of the fact he was suffering from a recognised mental condition - and as a result he should be found not guilty of murder, but guilty of manslaughter," he said.
The trial continues.