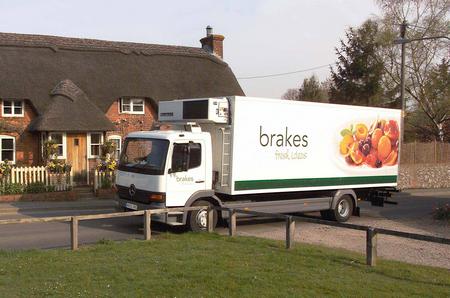 A Kent food giant has found traces of horsemeat in a spicy meat skewer it sells.
Brakes - one of the biggest UK suppliers to the catering trade - issued a statement after extensive tests on hundreds of meat products.
It comes after horse DNA was found last month in a lasagne produced by subsidiary Creative Foods.
Since then, Brakes, which is based at the Eureka Business Park in Ashford, has had 259 negative results returned.
But one product - a Brakes spicy minced beef skewer - was found to contain between one and 10% horse DNA.
The statement said it had also "segregated a frozen burger as a precaution after equine DNA at 1% was reported to the Foods Standards Agency."
A spokesman said: "Brakes and Creative Foods are very disappointed to have been let down by our respective suppliers and have sincerely apologised to our customers.
"As any responsible company, we have a duty of care to all our customers and the consumers they serve to guarantee the integrity of the products we purchase."
Last month the firm announced it had set up an urgent investigation after the first finding.
Brakes is a long-standing Kent firm, founded by the Brake brothers in 1958 in Lenham.
It was sold in 2007 in a private equity deal to Cucina Lux Investments.
It supplies food to schools, hotels and restaurants.
Brakes said it had put in a number of measures to ensure the highest standards, which included continued testing, stopping the sale of products found to contain horsemeat before they enter the supply chain where possible and reviewing the firm's supply chain.