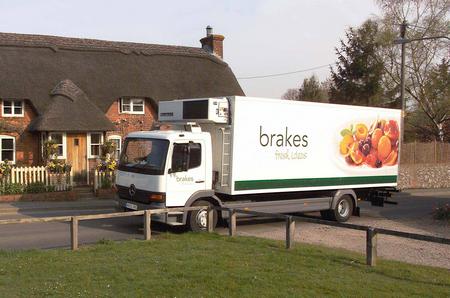 A Kent food giant has 'apologised wholeheartedly' after one of its lasagne products was found to contain horse DNA.
Brakes - one of the biggest UK suppliers to the catering trade - confirmed a meat product produced for one of its customers had tested positive for equine DNA.
It used frozen beef mince supplied to Brakes by Pinnacle Foods.
In a statement on its website, Creative Foods and Brakes confirmed an urgent investigation had been launched after the affected product was discovered.
Creative Foods, part of Brakes - which is based at the Eureka Business Park in Ashford - said it had now stopped selling a number of other lines that used meat from Pinnacle Foods.
It had also stopped using the company as a beef raw ingredient supplier.
"we are very disappointed that we have been badly let down by one of our suppliers..." – brakes statement
The firm said the Foods Standards Agency had been informed of the finding.
It said: "We are very disappointed that we have been badly let down by one of our suppliers.
"Needless to say we have stopped using them with immediate effect.
"This should not have happened and we have apologised wholeheartedly to any customers that have been affected."
Brakes is also recalling a Brakes brand lasagne (product code 34790 - Brakes Lasagne, batch code: L3011F, best before date 11/07/2014) as a precaution.
Testing is now being carried out into the DNA of all Brakes branded products containing beef. So far there have been 71 negative results.
The company said it hoped the testing would be completed by the end of next week.
Brakes is a long-standing Kent firm, founded by the Brake brothers in 1958 in Lenham.
It was sold in 2007 in a private equity deal to Cucina Lux Investments.
It supplies food to schools, hotels and restaurants.