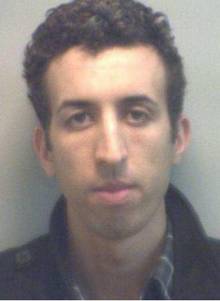 by Dan Bloom
A coach driver caught at the Channel Tunnel with heroin worth £4million has been jailed for 20 years.
But Mimoun Bounaouara is not exactly behind bars - as he has been on the run since mid-way through his trial.
Police in Kent and across Europe have been searching for the 28-year-old since he called his sister as a witness in his trial, held in August at Canterbury Crown Court.
Judge Michael O'Sullivan said: "The matter was adjourned overnight but
she and the defendant disappeared that evening."
Bounaouara could now be in Holland, as he is a Dutch national, or in
Morocco where he has been previously.
The trial heard Bounaouara, who worked for a Dutch coach firm, asked his bosses if he could borrow a coach for personal use last July.
He told them he was going to France, but instead boarded a Channel Tunnel train to Folkestone.
He was stopped by UK Border Agency staff at the tunnel on August 1 last year.
They found the suitcase, which contained 59kg of white powder including heroin with a street value of £4m, and arrested him.
The judge said: "Phones were found in the coach and messages showed he was to supply a suitcase. Conversations showed he had been pestered for money."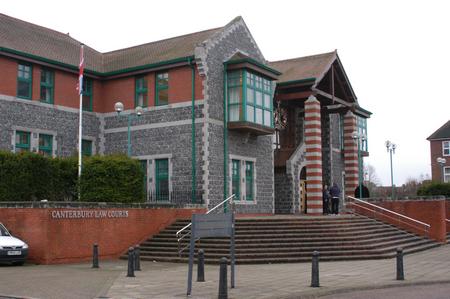 Bounaouara was paid €5,000 to make the trip - a tiny amount compared to the value of the heroin, the court heard.
The judge admitted he was not the ringleader, but said: "He played a
leading role in this importation. Without his input this importation wouldn't have taken place."
Bounaouara was found guilty in his absence and an international arrest warrant was issued for him on November 16.
Jailing him for 20 years, Judge O'Sullivan said: "He is not here to be told that he will serve half of that sentence in custody.
"His background is in Morocco. Maybe he has returned to that country, but for the moment the Dutch police have a warrant, they're still searching for him, and they have been unsuccessful in effecting his arrest."