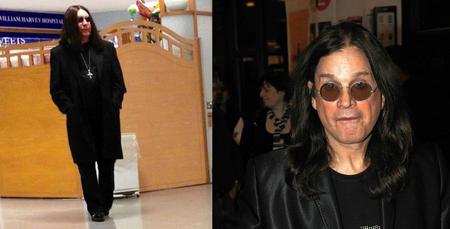 People wandering the corridors of Ashford's William Harvey Hospital were left feeling Paranoid - after an Ozzy Osbourne lookalike was spotted in the building.
Puzzled patients, staff and visitors were left wondering whether the Black Sabbath frontman - whose hits include Paranoid, Iron Man and Changes - had ventured to the hospital seeking medical attention.
Aside from the reality television show The Osbournes, centred around life at the family's mansion, Ozzy is perhaps most famous for having reportedly bitten the head off a live bat during a stage show - said to have taken place 31 years ago this week.
On January 20, 1982 a fan in Des Moines, Iowa, threw a bat onstage, which Ozzy bit the head off, claiming he believed it to be a rubber toy.
An eagle-eyed reader sent us the image above, showing the mystery man in full Ozzy-style regalia.
If you know who he is, we would love to hear from you.
Please phone our reporter Tim on 01233 895805 or email tcollins@thekmgroup.co.uk