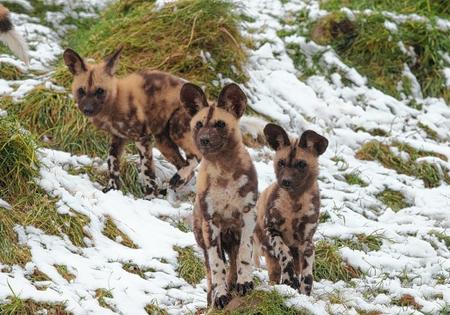 A litter of African painted dog pups have made their debut appearance at the Port Lympne Wild Animal Park.
The eight pups - five males and three females - were born 12 weeks ago to first time mother Spot Tail, and father Tatu, and are the first addition to the African painted dog family at the park since 2007.
Richard Barnes, head of large carnivores, said: "We're all delighted to welcome the pups, they are strong, healthy and playful but their mum and dad do a great job at keeping them in line."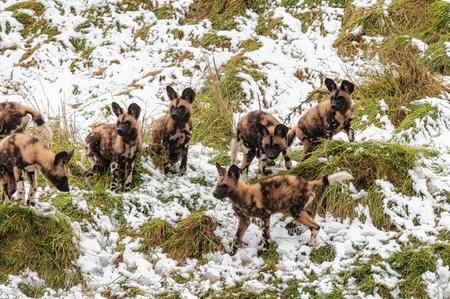 Animal director Adrian Harland said: "These impressive and beautiful dogs are endangered in the wild.
"Our breeding programmes with these unique animals will help to ensure that the species survives into the future."
Visitors to the park, located in Lympne, will be able to see the eight pups with mum and dog in their enclosure on The African Experience safari.