A man who plotted and carried out two robberies within minutes of each other claimed he did it to get arrested!
Loui Allman (pictured right), 26, had gone into the post office in Dover Road, Folkestone just six days after being released from another prison sentence.
High on crystal methamphetamine, he waited until the assistant was serving another customer and then grabbed the girl's hand and demanded cash.
Canterbury Crown Court heard that when the brave assistant refused to hand over any money Allman jumped on the counter, making "a gun signal" to other staff before fleeing.
While police were investigating that foiled raid, Allman had went to a bookmakers in Cheriton High Street demanding money after brandishing a pool cue.
He ordered the terrified manager to hand over £244 after threatening him with the weapon before again running away.
"i have no hesitation in concluding you pose a significant risk to the public" – judge adele williams
But the court heard that officers recognised him from CCTV footage at both robberies and he was nabbed at his grandmother's home.
Allman, who was homeless, later told officers he had just been released from jail in June last year and needed cash to buy drugs.
He said he decided on carrying out the second robbery because he "wasn't sure he had done enough in the first to get arrested!"
Allman, who admitted robbery and attempted robbery was given an eight-year sentence – which includes a five-year prison term and a three-year extended licence. His criminal record includes 24 convictions involving more than 40 offences.
The raids were described as "crude and opportunistic".
Judge Adele Williams told him: "You grabbed the assistant in the post office and struggled with her over a sum of money which was being paid to another customer.
"In your pocket you had your hand in such a way as to make it look like you had a weapon.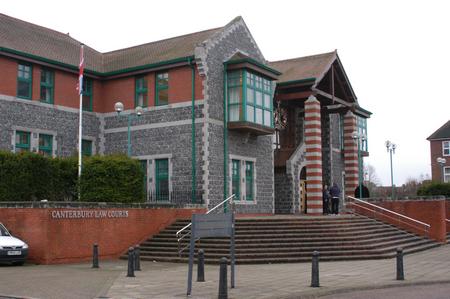 "Then you went to the bookmakers armed with a pool cue and threatened the manager. At the time he was deeply traumatised by the incident.
"I have no hesitation in concluding that you pose a significant risk to the public."