An urgent appeal is being made by Kent Fire and Rescue Service (KFRS), after receiving a high volume of call-outs to chimney fires over the weekend.
As temperatures drop, more people are turning to alternative ways to heat their homes, but chimneys have the potential to cause further damage if they are not maintained and inspected properly.
Safety officers at KFRS are calling on owners of properties with open fires to ensure their chimneys are properly swept before use.
Since Friday, crews have attended to seven chimney fires across Kent, including one in North Street, Ashford at 5.23pm on Friday.
Two vehicles from Ashford fire station, one fitted with a 'cherry picker' arm for use at height, attended the scene for almost one hour.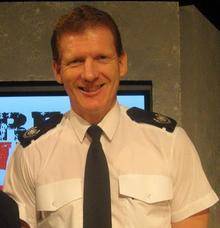 Stuart Skilton, head of community safety at KFRS, said: "These incidents have the potential to do a lot of damage to your property.
"It can also put your family at risk if it spreads, as just three breaths of toxic smoke from a house fire can be deadly.
"With some simple maintenance, open fires and wood-burning stoves can provide a cosy setting for winter celebrations – but make sure you follow our safety advice.
"Please don't let fire ruin your Christmas."
To find a certified chimney sweep visit the Institute of Chimney Sweeps website here
Kent Fire and Rescue Service offer free safety advice call 0800 923 7000 or click here for further information.
---
Follow these simple steps to protect your home and your family from chimney fires:
Have your chimney swept at least once a year – more frequently if you burn wood

Make sure the appliance receives enough air to allow the fuel to burn properly

Only burn suitable fuels

Do not overload the grate/appliance

Maintain your appliance in accordance with the manufacturer's instructions

Use a fire or spark guard to prevent accidental fires

Inspect your chimney breast, particularly the roof space. Make sure that it is sound and that the sparks or fumes cannot escape through cracks or broken bricks.

Avoid storing items in the roof space close to your chimney

Consider having a carbon monoxide detector fitted as an additional safeguard against the build up of poisonous fumes.

Make sure you fit, and regularly test, a smoke alarm. It is the single most important piece of safety equipment in any home.