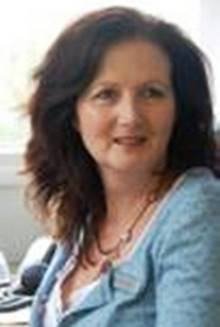 by Keith Hunt
A divorcee has today told of the terrifying moment she was blasted in the thigh and abdomen as she tended her horses one evening.
Showjumper Louise Leggatt fought back tears as she told a jury: "First of all I heard a sound and then I just had this horrendous pain in my leg and hip. Then I realised what had happened."
The 54-year-old mother (pictured right) managed to crawl back into her rented home in Benenden, but was not able to lock the door.
"I was absolutely terrified," she said. "I have never been so terrified in all my life. I was really, really scared that whoever had done it was going to come in and I couldn't get back to lock the door."
Her former hunt master lover Brian Fraser, 63, has denied attempting to murder her after he was rebuffed by her when he wanted to rekindle the relationship.
Mrs Leggatt claimed Fraser, who she met at Ashford Valley Hunt where he was master, had been violent during their relationship and was behaving strangely shortly before she was shot.
"His behaviour frightened me on several occasions," she said. "On a couple of occasions he actually did hurt me. He had such a foul temper. It seemed to be sparked off by nothing in particular - and then it was as if nothing had happened."
Maidstone Crown Court heard Mrs Leggatt believed her ex-husband Philip Gorringe, 62, had previously burnt down her home and at first suspected him of the shooting. He was arrested, but released without charge.
"i was really, really scared that whoever had done it was going to come in and i couldn't get back to lock the door..." – showjumper louise leggatt
Meanwhile, Fraser (pictured below) was arrested and charged after a shotgun was found hidden at his farm in Shadoxhurst, Ashford, and his own CCTV showed he had been out at the time of the attack.
He had denied to police having a gun or leaving his home that evening.
Mrs Leggatt said she left her receptionist job at a vet's in Hawkhurst at lunchtime on March 15 last year.
When she arrived home to Bramleys at Apple Pie Farm, Benenden, next to her fire-damage house Pippins, she changed into her riding clothes.
She went for a ride on one of her two horses and spent the evening at home watching a recording of the Cheltenham Festival racing.
At 9.30pm she started to follow her usual routine of checking on her horses but only reached outside the patio doors.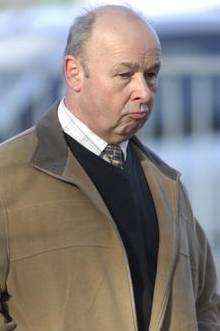 Mrs Leggatt said her dog was upset and barking about something he did not like outside. As she shut the door, she was shot.
"The door was partly open and I managed to get back inside the house," she added. "I had to sort of crawl back inside. I pulled the door to. I didn't manage to lock it.
"It didn't even occur to me to lock it at the time. I was just desperate to get to a phone. My mobile phone was in my pocket and had been hit by the shot, so that wasn't working.
"I crawled across the dining room to where the house phone was. I managed to get hold of it and dial 999. I couldn't use my right leg at all. It seemed like forever before the emergency services arrived.
"I couldn't move. The operator told me to put my leg up. I was on the floor with my leg on the sofa."
Mrs Leggatt said she had to wait for a firearms unit to arrive before she could be taken out on a stretcher and then to Pembury Hospital.
Her right leg and abdomen were operated on the next day and she was detained for two weeks.
"I was so frightened in hospital who might come in and what they were going to do," she said.
"The wounds have healed. I have quite a large scar on my stomach where they operated. I have a scar on my leg. Pellets are still in my leg. Some are thought to be sitting on the sciatic nerve and artery that runs down my groin.
"I have pains that run down the sciatic nerve. I haven't got much feeling where the nerve damage is."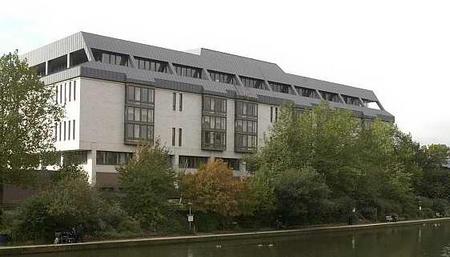 Fraser, of Criol Farmhouse, Criol Lane, Shadoxhurst, admits possessing a firearm without a licence, but denies attempted murder. The trial continues.