The son of a Folkestone shopkeeper is the new boyfriend of Pippa Middleton.
Stockbroker Nico Jackson, whose father Martyn runs the Landau ski and sportswear shop in Sandgate Road, is dating the Duchess of Cambridge's sister.
The 35-year-old, who attended Folkestone's Harvey Grammar School, was last week photographed walking along a beach in Mustique with Miss Middleton.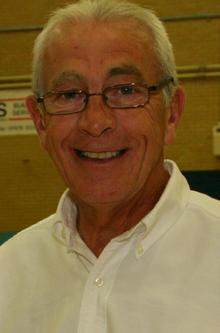 The pair were on holiday with the Duke and Duchess of Cambridge and the rest of the Middleton family.
Mr Jackson's father - (pictured right) a member of the Sandgate Road Retailers who has previously campaigned on parking charges - remained tight-lipped when asked about his son's relationship with Miss Middleton.
However, his mother Ulrike Jackson told reporters she has already met the 29-year-old.
Speaking from the family's seaside home, she told a national newspaper: "We're very pleased. They are happy, and that is all that matters. As long as my children are happy, then I am happy."
Pippa is a part-time party planner who was given the nickname Her Royal Hotness after wearing a figure-hugging dress as bridesmaid for her sister Kate when she married Prince William in 2011.