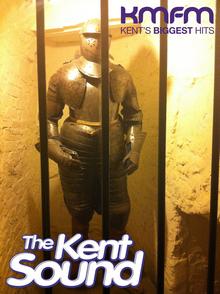 A lucky kmfm listener has struck gold - with a competition prize of more than £2,000.
Zoe Bradley, from Cheriton, near Folkestone, scooped the cash with The Kent Sound.
She correctly identified the mystery sound and its location - the helmet of a suit of armour closing in Leeds Castle.
Listeners across Kent had been stumped by the sound since the competition began in January.
The correct answer won Zoe £2,013 - a pound for every year.
Click here for details on how you can listen to kmfm.