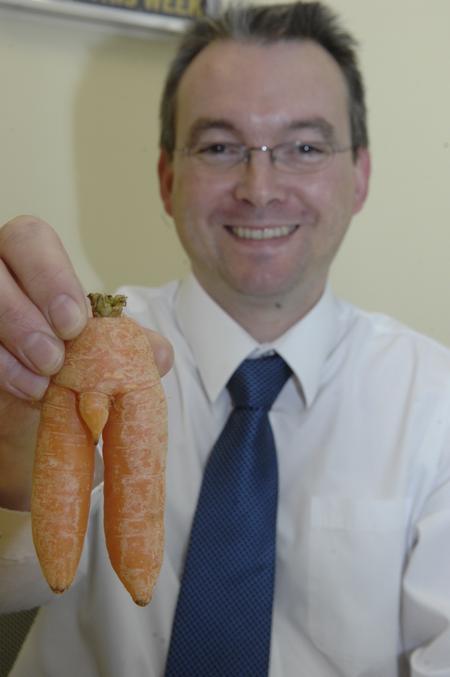 Ashford father Mark Eastham couldn't resist buying this suggestively-shaped carrot from his local supermarket.
He was shopping at the Sainsbury's store in Bybrook when he found the saucy item in a bag of odd-shaped veg.
Mark, from Kennington, who works on the Kentish Express production desk, said he couldn't resist picking out the novelty veg for the sake of enjoying a "That's Life moment," a reference to the Esther Rantzen TV show which became famous in the 1980s for featuring rude, mis-shapen produce.
He has no intention of eating the carrot and said: "I'm going to keep it as an ornament, although it is starting to droop a bit already."