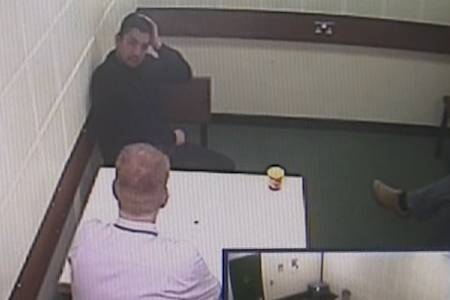 Looking like he hasn't a care in the world, this is the moment murderer Ivan Esack admits stabbing wife Natalie to death.
The relaxed 38-year-old sat casually in the police interview room and sipped orange juice while recalling how he killed the Ashford hairdresser.
Esack, who was today convicted by a jury at Maidstone Crown Court of murder, nonchalantly described "losing the plot".
He told detectives: "I was just wound up. I was upset. I basically just lost the plot - completely. I'd had a really bad weekend and just wanted to go to the shop and speak to Natalie and I was going to harm myself to be honest.
"I'd gone to Sainsbury's and got some chicken for the cat and I bought a knife. I was going to harm myself in front of her.
"I went to Sainsbury's, parked up in the NCP, and took the knife out of the package, put it in my pocket.
"I intended to slash my wrists and neck. I just wanted to make her feel bad about what she's done to me - or how I feel about it anyway.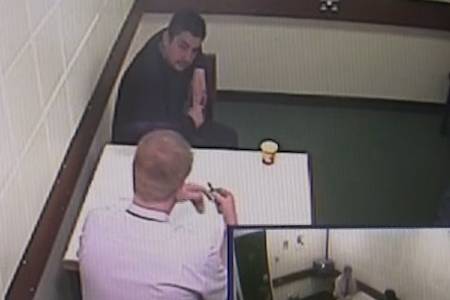 "I walked from the NCP to the shop, through the back of the church yard in Ashford, and intended to harm myself.
"The first word she said to me was 'get out' or words to that effect.
"I just snapped, absolutely snapped and lost it. That's about it really - that's what happened this morning."
The jury was shown the initial one hour and 49-minute police interview with Esack at Folkestone police station at 4.30pm on April 30.
Later in the recording, he broke down in tears as he told officers of his and Natalie's failed attempts to start a family because of his low sperm count.
Esack talked about the breakdown of their marriage, affairs they both had and said she had "pushed him to the brink".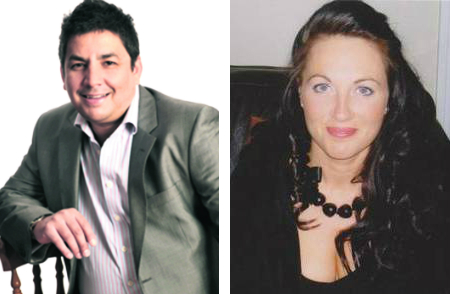 He said: "We've been trying for ages. I'm not really part of her family. Her nephew's just been born so that made it 10 times worse for me.
"That was about three or four days after she moved out so she was preoccupied with this new baby.
"I just felt totally isolated and cut adrift because she had this new nephew and all her family around her."
Esack added: "I just can't believe it. Too many things have happened with her that have just over-stepped the mark."