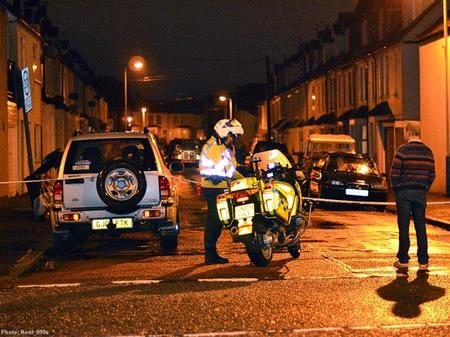 Three men have been arrested after armed police swooped on a quiet Folkestone Road following reports a gunman was on the loose.
The marksmen were called to Invicta Road in Folkestone at 2.40pm
yesterday and shocked neighbours were warned to stay indoors.
Both Invicta and Marshall Roads were cordoned off during the incident,
lasted for three hours.
Kent Police now say that they recovered an imitation firearm from the
scene and three men have been arested and are in custody.
A spokesman said: "No shots had been fire and no one was injured
during the incident."
Road closures and cordons were lifted at around 5.40pm, but an hour
later police were still at the scenes searching for clues.