Kent Fire and Rescue Service (KFRS) is urging residents to check their chimneys before using open fires or wood burning stoves to heat their homes, following a series of chimneys that were set ablaze.
Crews were called to four chimney fires last Friday, January 11, attending three properties near Ashford and one in Folkestone.
Two of these fires were reported within half an hour of each other.
All of the fires reported were accidental, and there were no injuries.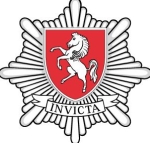 Stuart Skilton, KFRS head of Community Safety, said: "We are advising residents who do use an open fire or wood burning stove to have their chimney swept regularly and also to consider having the condition of your chimney checked to ensure it is safe.
"It is easy to overlook the fact that a build up of soot and ash left over from previous fires can lead to the chimney catching alight, presenting a real risk to your home and family.
"Please also ensure you have working smoke alarms fitted on every floor of your property to give you the early warning needed in the event of a fire. Just three breaths of toxic smoke from a fire in your home can be deadly."
For free safety advice, call 0800 923 7000 or click here for more information.
To find a certified chimney sweep, or for more information on chimney fire safety please visit the Institute of Chimney Sweeps website.