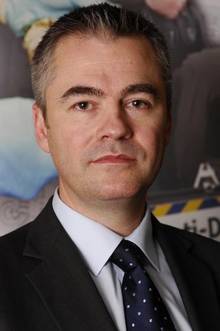 by James Scott
The man who led the investigation into wife killer Ivan Esack's murderous rampage has described him as "hugely arrogant and controlling".
DCI Paul Fotheringham, pictured left, said the world "revolves around" the former Kent Police detective.
Mr Fotheringham, who led the investigation codenamed operation Goblet, said: "He's clearly an obnoxious individual, hugely arrogant, narcissistic. It's all about him.
"He's a horrible person who deserves to spend a long time in jail.
"Ivan is very much a controlling individual which has been made clear from the evidence presented in court.
"He's hugely arrogant. The world revolves around Ivan, not just in terms of controlling Natalie. It's all about him. Even in the five hours worth of interviews – it was all about him being affronted."
Originally from Middlesborough, where his mother still lives, Esack spent his early adult life working in bars in London before joining the police in July 2003.
He worked for Kent Police as a detective constable based at Maidstone police station until December 2009.
Mr Fotheringham said Esack had a "completely unremarkable career" covering low-level crimes, such as burglaries and vehicle crime.
He said his reason for leaving the force was that he "got bored" and added: "I feel extremely embarrassed that he was a police officer."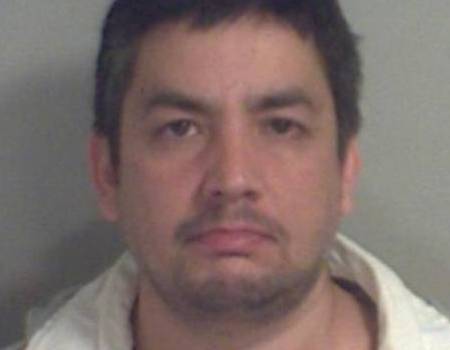 In comparison, Natalie was widely described as a caring, selfless and popular individual who always put others before herself.
Mr Fotheringham said: "A number of people have said that Natalie was their best friend, that she was such a caring individual who would always put others before herself and was hugely popular, and hard-working - just a lovely person.
"One of the things in this case that is remarkable is we've found nothing negative about Natalie.
"Everyone has the odd skeleton but there was nothing. The only person who has said horrible things about her was Ivan Esack. She was very caring, hard-working.
"Everyone just talks about her as somebody who took the worries off everyone else."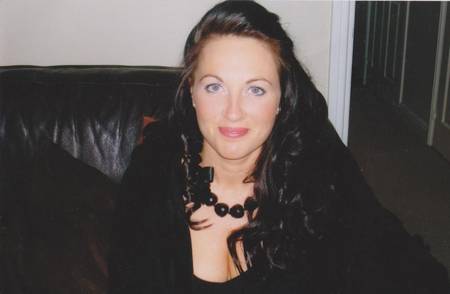 He added that it was her caring nature that prompted her decision not to further involve police following threats from Esack.
"Natalie, over the years, only disclosed a certain amount of what was happening to her," said Mr Fotheringham.
"Natalie was a very private person, and also would have been embarrassed about coming forward to a certain extent, but also I think she was more worried about Ivan Esack and the impact on his career and his life.
"He had just qualified as a football agent and if he got a conviction for anything then that would scupper that.
"I think she was more worried about that than herself, which shows the sort of selfless person that she was.
"It just showed her personality as a caring person that she did nothing because she didn't want anything to happen to him."
Chelsea Ford, Natalie's colleague who was in the salon when Esack struck, paid tribute to her after the verdict.
Pictured below, she said: "Natalie, my boss, my role model, most importantly my closest best friend, now a beautiful angel.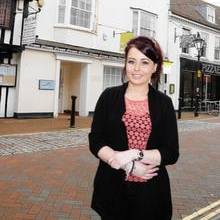 "Sixteen years between us, but you wouldn't know. That was one of the best things about Natalie, no matter the age, or how much she knew about life, she would always treat me the same.
"She taught me everything - not just about hairdressing but about life too. The world has lost a woman who wasn't just beautiful on the outside but a special, caring person who'd help anyone she could.
"I truly couldn't have asked for a better friend, we'd talk, laugh and enjoy everyday no matter what was going on, like she would always say to me 'laugh, because if you don't, you'd cry'.
"Forever in my hearts and thoughts."