A woman whose home has been infested with bluebottles since a body was discovered next door has spoken about her nightmare.
The man was found dead in his Mortimer Close council house in November after a concerned relative called the police.
When officers attended the Ashford house they found the body of the man, believed to be 60 years old, who had been dead for some time.
The death was not treated as suspicious.
Since then, however, bluebottles have been invading the home of Elizabeth Wilson, who lives next door.
She said: "I am so fed up. I have been trying to get the council to sort this out for months.
"I see bluebottles every day, I can't even go into my kitchen because it is so dirty where they land on the sides.
"I have thrown all my pots and pans away because I can't use them now because of the germs."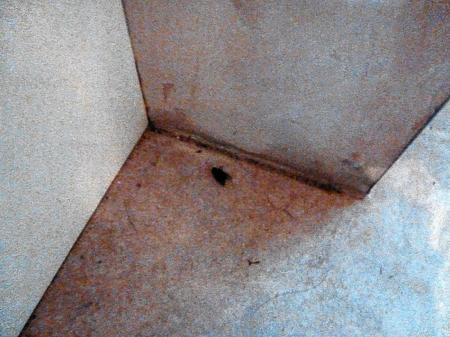 Ms Wilson, who works as a telephone translator, says she is losing money as she is spending so much time away from her job while she attempts to ring the council to explain to them what she is going through.
She said: "I am so stressed all the time. I need to be able to use my phone for work but I have to call the council to ask them to sort out next door."
Ms Wilson, who lives with her son Jonathan and suffers from OCD (Obsessive Compulsive Disorder) said: "I can't even make a cup of tea without seeing a bluebottle. I scream at my son if he puts anything in the sink and we have started cooking and eating in the living room.
"Not only are there bluebottles everywhere, but the garden next door is full of bin bags. I have no idea what is in them."
Ms Wilson has moved her microwave and small cooker into her living room so she can prepare her food there instead of the kitchen. She has also spent money sealing all her windows and doors.
"I can't live like this any more. I am so stressed," she added. "For three months I've dealt with this.
"I wanted my house fumigated but the root problem is next door. I have even hired a solicitor to put my case forward to the council, but this is costing me more money."
Ashford Borough Council, who own the house, say arrangements are being made to clean the house as soon as possible.