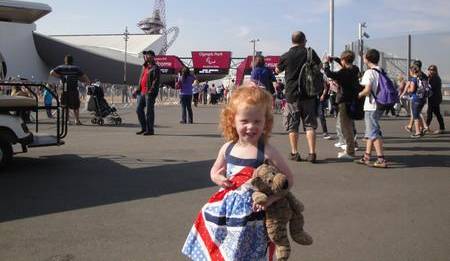 Valentine's day is a time to celebrate love, but for one little girl separated from her favourite teddy, it also involved heartache.
Three-year-old Libby Dadson was shopping with her mother at Tesco's Park Farm store, at around 11.30am on February 14, when she dropped her cuddly toy, called Tiger.
Since that time distraught mum Johanna Dadson, from Stone-in-Oxney, has been searching high and low for the stuffed animal.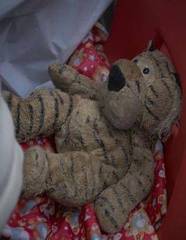 Describing Tiger, she said: "He's really tatty and old, because Libby really loves him, and likes to take him everywhere.
"She says she really misses him, and starts crying whenever she sees a pitcture of him.
"We think she dropped Tiger in the car park, because we posted on Facebook, and he had been spotted there during the day.
"My sister in law went back to check at about 3.30pm and he was gone, but Tesco say they wouldn't have thrown him if they had him.
"The only thing I can think is that someone has picked him up.
"If you found him, please send him back to us and make a little girl really happy."
If you have found Tiger, please contact the Kentish Express on 01233 823232 or email kentishexpress@thekmgroup.co.uk