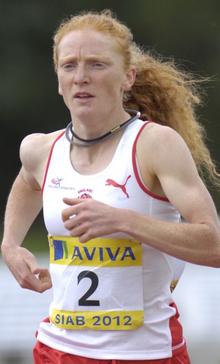 Alex Clay (Invicta East Kent) ran herself into an automatic qualifying spot for selection for the European Cross Country Championships at the McCain UK Cross Challenge in Sefton Park, Liverpool on Saturday, writes Alan Newman.
Despite finishing third under-17 athlete in the European Trial race won by her sister, Bobby, it is Alex who will board the plane for Budapest next month for the Spar European Championships.
Bobby Clay, 15, is deemed too young to compete under IAAF rules. Sophie Foreman (Tonbridge) was sixth under-17.
Mike Skinner (Blackheath and Bromley Harriers) just missed selection after finishing twelfth in the senior men's race behind surprise winner Jonathan Taylor (Morpeth). Andy Rayner (Blackheath, 52nd) was the next Kent athlete.
Henry Pearce (Tonbridge) was another near miss for the European team after finishing eighth in the under-20 men's race. Also prominent were Tonbridge athletes Tom Cox (11th), Luca Russo (15th) and Laurie Probert (17th).
Corey De'ath (Tonbridge) was a superb fourth in the under-17 race with his club mates George Duggan (14th) and Max Nicholls (17th) not far behind.
Charles Crick (Tonbridge, 8th) impressed at under-13 level and Luke Stringer (Medway and Maidstone, 15th) was in good form in the under-11 race.