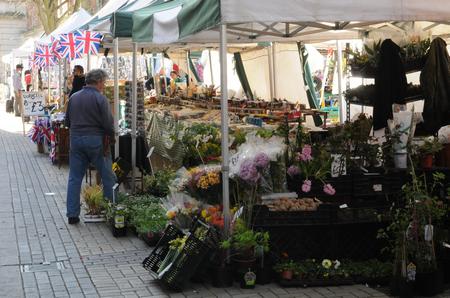 Canterbury market was cancelled this morning after most of the traders pulled out because of the bad weather.
Market manager Gary Davies said he took the decision to call it off after being contacted by around 16 stall holders who said they would not be coming.
But that still left six traders who were prepared to work being turned away.
Mr Davies said: "It's not a decision I take lightly and not something that happens very often. But I don't think it presents a very good image of the market if we just have a handful of stalls scattered about.
"Those who did turn up were obviously disapppointed and I probably made myself unpopular because they lost out on potential income.
But when I checked the forecast it was pretty poor and I have also have to consider health and safety issues because manhandling the gazebo covers in high winds and rain is tricky."
He added: "The Thursday markets are extra ones in the Christmas calendar but the forecast looks better for the usual Friday market tomorrow."