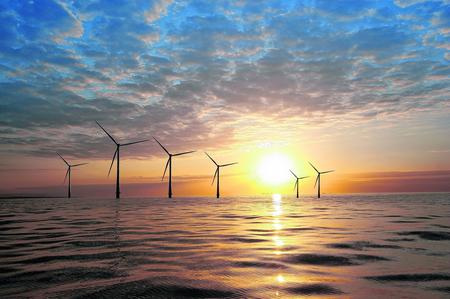 A wind farm off the Kent coast is set for a major boost after expansion plans were given the thumbs-up by the government.
Vattenfall's Kentish Flats offshore wind farm already plays host to 30 turbines.
Now energy secretary Edward Davey has given permission for the firm to expand operations, with up to 17 more turbines.
The wind farm - off the coast between Herne Bay and Whitstable - has been running since 2005.
It has been capable of providing enough energy to power around 61,000 homes.
The extension - which could boost capacity by up to 50% - will mean the site will be able to provide enough electricity to power around 96,000 homes.
Speaking today, Mr Davey said: "As well as providing large amounts of clean energy, offshore wind will support jobs and generate major investment up and down the country.
"Vattenfall's decision to extend an existing project reflects the ongoing attractiveness of the UK as a place to do business in renewable energy."
Kentish Flats was one of the first offshore wind farms to be built in the UK.