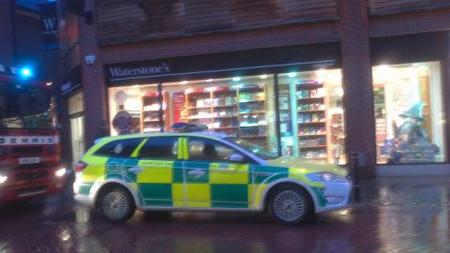 by Gerry Warren
Fire crews raced to a Canterbury book store on New Year's Eve – after a boy got his head stuck between an escalator and a wall.
Shoppers dialled 999 after the 12-year-old found himself in a spot of bother at Waterstone's in Rose Lane.
He had somehow managed to jam his head in the narrow gap as the stairs continued to move.
He only narrowly avoided serious injury after a quick-thinking customer hit the emergency stop button.
A crew from Herne Bay fire station - on standby in the city – spent 10 minutes freeing the boy using specialist tools.
He was checked over at the scene by paramedics but had suffered only slight injuries.
No one from Waterstones was available for comment.