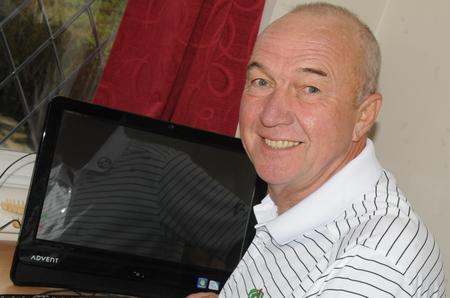 by Alex Claridge
It's every computer user's nightmare: the screen goes blank and a reboot fails to resolve the issue.
A few days later there's bad news from the computer experts: the hard drive is corrupted and the data has been lost.
No worries, thought retired Kentish Gazette journalist Neil Webber. Most of the files were safely backed up on an external drive. Or so he thought.
After investing in a new laptop, he plugged in the back-up drive only to find there was no response.
Back to the experts went the 63-year-old from Ashford Road, Thanington, only to learn that the external drive had burned out. They could retrieve much of the data, but not all of it.
That was two years ago, since when Neil and his partner Sally Dickinson had come to terms with the loss of many cherished photographs, particularly from holidays in Montpellier and Normandy.
Neil said: "We were particularly upset because we had some great photos of the Pont du Gard and Mont Saint-Michel that we wanted to enlarge and mount.
"We thought no more about it until, just after Christmas, I received an email from someone in Bulgaria.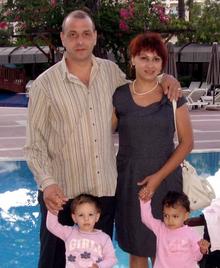 "He said his name was Dimitar Kanchev, from Varna, and he explained that he had taken possession of some faulty computer discs from a local store.
"He had managed to open them and had found correspondence between me and Canterbury Golf Club, which was how he had tracked me down.
"As luck would have it, Dimitar has a masters in computing and electronics and he was confident he could retrieve the content of the discs.
"He asked would I like him to send it on to me. Of course I said yes but I only expected to receive the material that had already been retrieved.
"Over a period of about a week, Dimitar sent me a succession of emails containing compressed files.
"To start with they were largely duplications of files I already had but then, as if by magic, in the final two or three despatches, the photographs from Montpellier and Normandy and some other places Sally and I had visited appeared.
"You can imagine how delighted we were and although I offered to reimburse Dimitar for all his troubles and expense, he declined. He said he was just happy to have been able to help us out."
Dimitar, 45, added: "There was no question of any payment. Life seems to be all about time and money, but we should not forget human kindness. I was happy to do a favour."