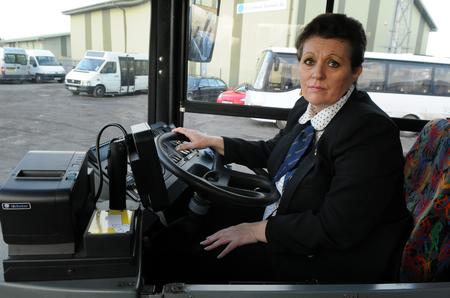 by Jamie Bullen
A bus-driving grandmother has told how mindless yobs tried to ram her off the road and smashed her window with a crowbar after she ordered them to get off.
Diana Dooner said the attackers jumped in a BMW and tailed her as she drove the 14a night route between Canterbury and Sandwich.
They eventually forced her to pull into a layby, before one got out and smashed the driver's window with the metal bar.
Diana, 52, of Studd Hill, Herne Bay, said she has been a driver on the route for more than three years - but almost quit this week after the attack.
Recalling the ordeal, she said she had told the men to get off the bus after they started abusing other passengers.
They initially refused, but eventually jumped off after Diana parked outside the Evenhill pub in Littlebourne and dialled 999.
"you're an old witch and we'll make you crash this bus tonight…" – what thugs shouted to diana dooner
As they left, one fired the parting threat: "You're an old witch and we'll make you crash this bus tonight!"
Minutes after restarting her journey, Diana saw the BMW speeding behind her. It made several attempts to overtake before slamming on its brakes to force her to crash.
She pulled into a layby on the A257 and again called police, but before she had put the phone down her window was smashed with the crowbar.
Diana said: "I was on the phone to the police at the time so they heard everything.
"I gave them the registration number of the BMW and then I said 'oh my God they are smashing my windows in!'
"I was on my own and they must have realised because they were driving fast, overtaking me then braking hard trying to make me crash.
"This is the worst attack that any of our drivers have ever sustained. He was just totally out of control."
Officers went to the scene, but the attackers had fled. Diana was then escorted back to the Regents Coaches depot in Whitstable.
She said drivers for the company regularly experience trouble, with many having snowballs, apples and even rocks thrown at them.
She said: "We have had rocks and bricks bombarded at us and lit newspapers thrown into the emergency exit doors of the bus. I have even had a farmer's son shoot at my tyres with a shotgun in Eastry."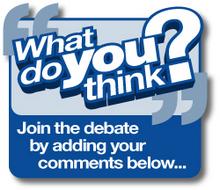 Diana now wants to see action taken to prevent further attacks and has written to MP Roger Gale.
She said: "Normally it is a fantastic evening. I'm very well known with the passengers, on first-name terms with most of them. It is a friendly environment.
"I've been asked not to leave because I know them; in fact I'm teaching two of the gang how to drive, but they won't give the names of the people involved.
"They are just bullies and they are trying to intimidate me, but it won't work."
DI Mark Weller, from Kent Police, said community support officers boarded buses over the weekend to reassure both drivers and passengers in the wake of the incident.
He said: "Such intimidating, anti-social behaviour is unacceptable and will not be tolerated.
"Kent Police is following a number of leads to identify those responsible for these incidents and will use all powers available to bring them to justice.
"Our officers have been in touch with the driver and are keeping her updated with the investigation."
Witnesses or anyone with information is asked to phone police on 101 or Crimestoppers, anonymously, on 0800 555111.