by Gerry Warren
It is a place of beauty - but even on a crisp, sunny winter's day it is easy to see the dangers that lurk on the Stodmarsh nature reserve near Canterbury.
Much of it is water logged and covered in reeds where wildlife abounds. But when keen photographer John Harvey is thought to have visited the site three weeks ago, it was dark and the ground covered in snow.
Although the defined paths are clear to see now, even someone with local knowledge might have got caught out by the white, featureless terrain.
Police believe it is the most likely scenario to explain the disappearance of 54-year-old Mr Harvey, from Minster, Thanet, who was a volunteer with the Woodlands Trust and worked as sales rep for Unipart.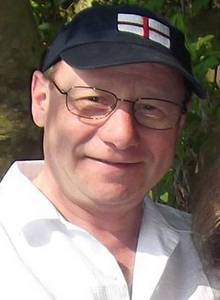 And yet more than two weeks and 500 man hours of searching later, there is still no trace of the wildlife volunteer (pictured right) on the 600-acre site.
But volunteers from Kent Search and Rescue, who were called in by police to help, are not giving up.
They were again out in force at the weekend - this time using canoes to navigate the miles of narrow waterways and reed beds which criss cross the reserve.
The group's chairman is ex-Royal Electrical and Mechanical Engineer Paul Lewis, from Herne Bay, who has brought a military precision to the search tactics.
He said: "We are using national recognised statistics and techniques and initially searched beside the main pathways which Mr Harvey could have used.
"We were out looking for him immediately police alerted us that he could be here somewhere. At that time it was still covered in snow which made it very difficult. In fact, when the snow melted we had to go back and re-search those same areas again.
"Now we have expanded the search and are using canoes to naviate the narrow channels but there are miles of them.
"We have also used specialist search dogs who are trained to detect human scent and colleagues of ours from Northern Ireland brought over a high tech bit of sonar kit which we used in the river."
The group have the support of South East 4x4 response, whose members have provided their off-road vehicles to help the search parties and their equipment reach further into the reserve.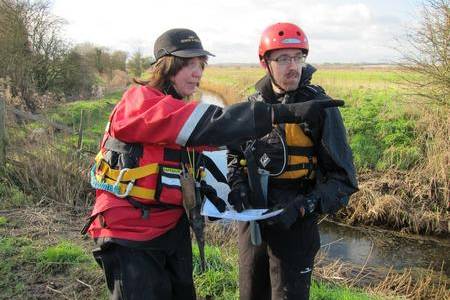 Mr Lewis said: "We have no intention of giving up yet. It gets to the point where you won't be beaten. But clearly we are all volunteers and can only dedicate so much time. But we will continue working with the police to see how they want to go forward.
"It also works both ways because it is providing valuable training experience for our volunteers."
The search for the wildlife enthusiast has now become the biggest operation in Kent for two years.