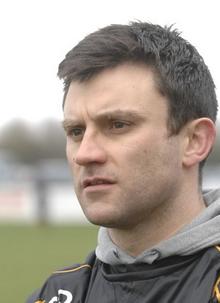 by Alex Hoad
Canterbury Rugby Club coach Andy Pratt acknowledges his side are entering an important phase of the National 2 South season with the chance to put points on the board.
The city club have lost six of their last seven and Saturday's defeat at Henley made it five straight defeats, although four of them came against the top four.
However, Canterbury now face a kinder run with fixtures against all the four sides below them in the table in the next six weeks, presenting an opportunity to improve on the 16 points they have won in their opening 10 games.
They have three straight home games beginning with the visit of Southend on Saturday.
Pratt said: "It's not going to be easy but it's important that we are competitive in this run of games.
"Of course we want to be competitive in all our the games but particularly those against the sides at the other end of the table."
He added: "Southend are always competitive, although they're maybe not as strong as they have been in previous years.
"They are coming off a good win against Barking, though, so we can't afford to take them lightly."
Do you think Canterbury can get back to winning ways against Southend? Have your say below.