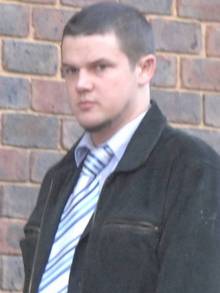 by Gerry Warren
A father strangled his bull terrier and dumped its body in a wheelie bin because he feared it would attack his children.
Mathew Bolton, 25, pinned Nellie to the floor and throttled her to death at his home in Alfred Close, Canterbury.
He claimed the harrowing 10-minute ordeal was necessary because the dog had launched a ferocious attack on him and he feared for his family's safety.
But the RSPCA, which took the case to court, said he had simply wanted to avoid the cost of putting Nellie down.
Mr Bolton (pictured right) appeared before city magistrates today - and was cleared of causing unnecessary suffering to the dog by killing it in an inhumane and inappropriate manner.
Mr Bolton, who has three other dogs and lives on benefits, admitted killing the terrier when an RSPCA inspector called at his home last May.
He described himself as "an animal lover" who was forced to kill the dog in the heat of the moment of the attack.
Mr Bolton told magistrates he had called numerous agencies - including the RSPCA, city council and police - about the dog because he was growing worried about its aggressive behaviour – but all rejected his pleas for help.
He described pinning the bull terrier down with his knees as it tried to bite his throat.
Mr Bolton said: "I had my hands around her neck and was kneeling on her chest. I'm not proud of what I did but I had no other option in the circumstances.
"it was the most unpleasant experience i have ever had in my life, but i would do it again in the same situation..." – mathew bolton
"It was the most unpleasant experience I have ever had in my life, but I would do it again in the same situation."
He said it took about 10 minutes for Nellie to die.
Elizabeth Spence, prosecuting for the RSPCA, questioned why Mr Bolton had taken the dog in from a neighbour when he knew it to be aggressive.
She also said his "superficial injuries did not indicate he had suffered a serious attack".
She claimed he had exaggerated the story and believed he had made a "considered decision" to kill Nellie because of its previous attacks on his other dogs.
She said: "You chose to take in the dog and you alone were responsible for it. I say there was no justification for you strangling it."
She also told magistrates she feared an acquittal would open the flood gates in similar cases.
Patrick Cuffe, defending, said Mr Bolton had done "his level best" to get help.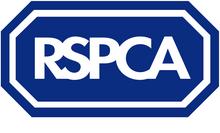 He said: "No one can challenge Mr Bolton on what happened on that day.
"He states the dog had gone for his throat and it was ferocious and he was frightened for all his family. The law recognises situations when people find themselves in an emergency."
On passing the verdict, chairman of the bench David Ellerby said of Mr Bolton: "His account had been consistent and credible and he had no reason to kill the dog other than that he stated."
Speaking outside the court, Mr Bolton said: "I'm just hugely relieved and thankful that the magistrates understood the circumstances.
"I support the terrier breed and it wouldn't put me off having another one. We tried our best with Nellie but it went horribly wrong."