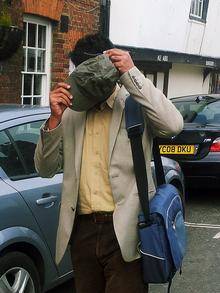 A hospital worker has told a court how a doctor held her in a tight hug while stroking her body on two occasions at work.
Anaesthethetist Dr Senthil Gopalakrishnan, 42, of Bingley Court, Canterbury, today denied nine charges of sexually assaulting female members of staff at Kent and Canterbury Hospital.
The first two charges related to alleged assaults on a woman in operating theatres.
From behind a screen, she told the court that on the first occasion she was at work alone in a theatre preparing for an operation when the doctor came in.
She said: "I was on my own. Something didn't seem right. He had stopped in the corridor and came to speak to me and he had just stayed there after I had told him what I was doing. I didn't know why he was sticking around."
The court heard the woman went into the recovery room to print a slip. The anaesthetist had gone in there too, and had been standing close in front of her.
The woman said: "He said I must have been really tired because I was working hard, 'how about a hug', and he held his arms out.
"He kept his arms out and said 'come on', then he hugged me. He was holding really tight, I could not pull away.
"I felt something was not right, I didn't understand why. "
Dr Gopalakrishnan had said "oh dear", almost "like a whisper" in her ear. He had then "kind of touched my bottom", she said.
His whole body had been in contact with her.
"I felt his hands, as he was hugging me, stroking my back and my bottom."
"I said 'hey' or 'woah' or something and tried to be more forceful in pulling away and eventually was successful."
The trial continues.