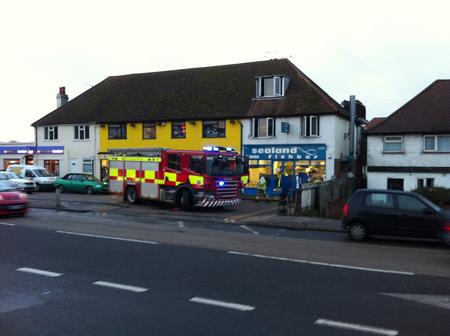 Firefighters tackled a blaze in a first-floor flat in Sturry Road, Canterbury, this afternoon.
Crews in the city were joined by others from Faversham and Whitstable to help douse the flames above the Sealand fish bar.
They were first called at 2.40pm and used breathing apparatus to search the floor and adjoining bulidings for any signs of the blaze spreading.
The road was blocked at the junction with Honeywood Close and Kent Highways warned people to expect delays.
There were no reported injuries.