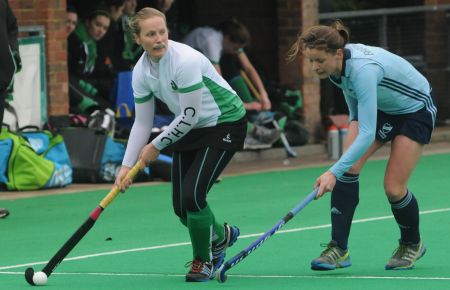 Canterbury Hockey Club were left disappointed in their National Premier Division double-header against Reading at Polo Farm on Saturday.
Previously unbeaten Canterbury Ladies missed the chance to open a four-point gap over second-placed Leicester after they slipped to a 2-0 defeat against their third-placed Berkshire visitors.
Elizabeth Hunt opened the scoring inside a minute and Elspeth Cockburn sealed the points seven minutes from time.
The city club do have a seven-point cushion in the race for the top-four play-off places with four games left.
Canterbury's men suffered a 8-1 defeat to the same club at Polo Farm later in the afternoon.
Michael Farrer equalised with a penalty corner conversion after 13 minutes to cancel out a seventh-minute opener from Craig Peel.
However, Canterbury were level for less than 60 seconds as Chris Newman put the visitors back in front.
Jonny Codling made it 3-1 on the half-hour and seconds before the break, GB star Richard Mantell added a fourth.
The fifth came from a Peel penalty-corner two minutes after the restart, while another GB stalwart, Jonty Clarke, made it 6-1 on 53 minutes.
Newman grabbed his second 10 minutes from time before Peel completed his hat-trick to take Reading a point above the city club and into second.