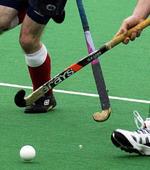 Both Canterbury's men and ladies enhanced their chances of securing a place in the Maxifuel Super Sixes finals day with solid performances in the opening round of fixtures in the national indoor hockey competition.
The ladies - playing at Bromsgrove School - beat Slough 6-2, Olton & West Warwicks 4-3 and Clifton 5-3 but were edged out by Reading 5-4.
Sarah Kerly scored nine goals for the city club while Eliza Brett added seven.
The men - at St George's Park, Burton - suffered a nightmare start, losing 11-2 to defending champions East Grinstead but rallied to beat Loughborough Students 7-5, Bowdon Hightown 2-1 and drew 5-5 with Reading.
Ben Allberry scored nine goals after switching from playing outdoors for BromBecks to represent Canterbury indoors.
With four games played and four to come, the ladies sit in third place in the table with the men in fifth.
The top-four in both competitions after the final four fixtures on January 5 and 6 will reach the finals at Wembley Arena on January 27.