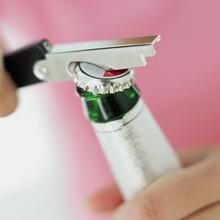 by Paul Hooper
A man who came close to being behind bars for an unprovoked attack will have to spend the next year OUT of bars.
Nathan Clubb smashed a glass bottle over the head of his victim in a Canterbury pub after downing seven pints of lagers, up to six bottles of beer, a vodka and lemonade, a sambuca and five Jagerbombs.
But now the 24-year-old has been told one of the conditions for him not going straight to prison is to stay out of pubs for the next year.
Clubb, of Mount Road, Dover, had admitted attacking Kieran Vincent in March outside the Picture House pub in Canterbury, causing him serious harm.
Prosecutor Jim Harvey told how a pub manager watched Clubb lift the bottle in the air before bringing it down on his victim's head as he lay on the ground – leaving Mr Vincent covered in blood.
"He described the blow made 'an awful knocking' sound as it made contact with Mr Vincent's head, although the bottle didn't break.
"He then saw Clubb go back into the crowd as the fight spilled into the street and police called. The manager pointed out the attacker and he was arrested and taken to the police station."
Mr Harvey said Clubb told officers he could not remember what happened because of the amount of alcohol he had consumed.
One of his friends - 23-year-old Canterbury City Council buildings control officer Darren Meredith - told the court: "I have known Nathan for seven-and-a-half years. He is a trustworthy man and also a very loyal friend.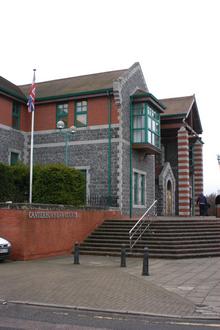 "Since this incident he has become very humble and is just a fraction of the character that he was previously. He hasn't touched a drop of alcohol since this incident."
Simon Taylor, defending, said Clubb "was absolutely petrified by the thought of having to go to prison".
Judge Heather Norton gave Clubb a 10-month jail - sentence suspended for a year - and ordered him to do 100 hours of unpaid work. He will also be under partial house arrest for three months – forbidden to leave his home between 8 pm and 7 am.
She told him: "You were extremely drunk that night and as a consequence you became involved in this confrontation.
"Mr Vincent had done nothing to antagonise, or intimidate or hard you in any way. The use of a bottle is a very serious offence."
She said the pub ban was aimed at "punishing you, deterring you, rehabilitate you and also to protect the public".
Mr Vincent needed treatment for a seven centimetre head wound – and was awarded £135 compensation.