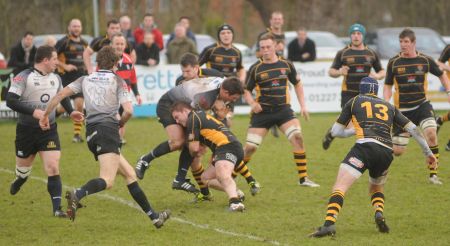 Canterbury picked up a 41-12 bonus point win on Saturday from a National South 2 game which was a treat for the spectators at Merton Lane.
Both sides tried to play attacking rugby and at half-time Canterbury's lead was a slender 15-7 after Dings Crusaders had opened the scoring with a try from Josh Lloyd.
That produced a quick response from Canterbury who scored two tries through Ricky Mackintosh and Jesse Liston.
Canterbury then dominated the second half and were rewarded with further tries from Martyn Beaumont, Jim Green and George Micans before the Bristol visitors added their second try through Dave Wheeler.
Canterbury completed the scoring in stoppage time when Dave Marshall registered his third try in as many matches.
The victory saw Canterbury stay eighth.