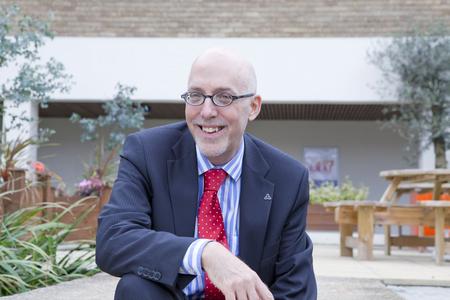 by Alex Claridge
Canterbury Christ Church University has admitted it spent more than £200,000 recruiting Robin Baker as its vice-chancellor and creating a "palatial" office for him.
A Freedom of Information Act request by the Gazette reveals the university paid recruitment firm Odgers Berndtson £45,000 to find a replacement for Prof Michael Wright, who left in the summer of 2010.
Prof Baker landed the £203,000-a-year-post but was forced from the role in October last year, with the university refusing to reveal the reasons for his departure.
It also refused to say if he was given a pay-off, but admitted £4,000 was spent on a special installation ceremony for him at Canterbury Cathedral last February – the first of its kind.
It was an occasion attended by academics, business leaders, senior religious figures and the then Archbishop of Canterbury Dr Rowan Williams.
Police even held up traffic so a procession could cross Broad Street to the Cathedral.
Prof Baker's installation as vice-chancellor was the first to be conducted by the Archbishop, who is always the university's chancellor.
In the summer of 2011, another £153,000 was spent on refurbishing and improving Prof Baker's office.
It was equipped with an executive washroom and shower, a kitchen, a photocopying room, waiting area and an office for a personal assistant. New furniture for the office cost another £1,300.
On top of his salary, Prof Baker also used expenses and corporate credit cards to pay for stays in upmarket hotels around the world, first-class air travel, meals and flowers.
He also claimed 12p in petrol for having a passenger in his car for a six-mile journey.
The 59-year-old also used public money to buy sandwiches, a £15 present for MP Julian Brazier, a box of chocolates, shopping at Waitrose and a one-mile taxi trip from his Harbledown home at a cost of £4 to the taxpayer.
In his two years at the helm, Prof Baker charged more than £16,500 to the public purse in expenses and corporate credit card use.
More public money was spent on lawyers to negotiate Prof Baker's departure from CCCU.
The university has refused to provide a figure for this, saying it is legally privileged.
But in defending the recruitment costs, its assistant secretary Robert Melville said: "Given the specific occupational requirements attached to the post of vice-chancellor at CCCU, the fees charged by Odgers Berndston reflected the complexity of the recruitment process."
Matthew Sinclair, chief executive of the TaxPayers' Alliance, said: "Wherever taxpayers' money is being spent, it is vital that there is transparency about who is spending how much and why, so that excessive or wasteful spending can be stamped out."
CCCU has decided not to rehire Odgers Berndtson to find Prof Baker's replacement.