TV comic Jim Davidson has been barred from playing at a Kent theatre because of his controversial jokes.
Marlowe Theatre bosses confirmed they had refused to book the 59-year-old funnyman over fears his humour would tarnish the Canterbury theatre's name.
The comedian (pictured right) took to social media website Twitter to rage at not being allowed to perform in the city during his current UK tour.
Theatre director Mark Everett admits he does not like Davidson's material and refused to book him.
Instead, fans will have to go elsewhere to watch the star – who has a reputation for risqué humour which has involved poking fun at disabled people, ethnic minorities and gay people.
On Saturday, Davidson tweeted: "All you Canterbury people will have to come to Margate to see the show as Marlow (sic) manager 'Doesn't like my materiel(sic)!' is it up to him then?"
Davidson's current tour will see him perform at several other theatres in Kent.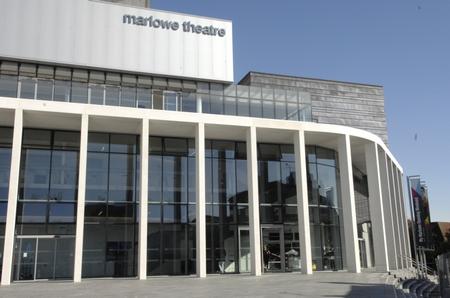 Pressed on why he wasn't playing Canterbury, Davidson added: "What can I say? It's up to the theatre manager. Ask him. I love Canterbury. Shame. Still it's his theatre, isn't it?"
Mr Everett (pictured right), who has been at the Marlowe for 18 years, said: "Jim Davidson believes that I don't like his material, which is true.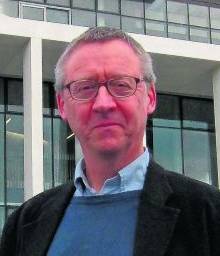 "I have an incredibly mixed programme and I am not shy about upsetting people, but there is a step too far.
"Jim hasn't done himself any favours. He is a great comic but his material is offensive to so many people.
"He generates such strong feeling, particularly among women and the disabled.
"I respect him but for some it would tarnish the Marlowe's name. I have no doubt that if we booked him he would sell out. But we are not just in the business of selling out performances. It is nothing personal to him."
Asked if he would allow controversial comedian Frankie Boyle – who sparked outrage when he said he wished the Queen had died before the Jubilee weekend – to perform at the Marlowe, Mr Everett said: "I would have to think about it."
Today, Davidson urged fans to move on from the "political row" and attend his show at The Hazlitt Theatre in Maidstone next month instead.
He tweeted: "Forget the Marlow (sic) thing now. Its (sic) political. Left wing stuff is ok I'm not. The man has every right I guess. lets (sic) move on. Come to Maidstone."
What do you think of the decision and Davidson's humour? Join the debate below.