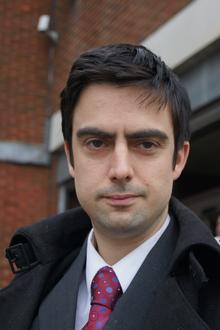 by Joe Walker
A Tory councillor has spoken publicly for the first time of his drink drive shame after the premature birth of his twin baby girls.
Neil Baker was suspended from Canterbury City Council's executive committee last month after admitting being more than twice the legal limit when he smashed his Renault Clio into a tree.
But until today he has declined to comment on the offence, which took place in Pean Hill, Whitstable, on December 5.
His twin girls Juno and Ava were born 13 weeks prematurely 10 days ago and are "fighting hard" in a special baby unit at Ashford's William Harvey Hospital.
Cllr Baker, of St Patrick's Close, Whitstable, said: "I have not spoken until now because I've always adopted the view that I deserve all of the abuse, verbally and electronically, I get for my mistake.
"And since things have escalated I've not had the chance to sit down and compose a note, due to my little twin girls being born at 27 weeks, meaning I've been spending my time at the neonatal intensive care unit at William Harvey Hospital.
"I made a huge error of judgement. I accept that. I drove a car after consuming more than the legal limit of alcohol and was found guilty of doing so.
"I am just thankful nobody was hurt due to my uncharacteristic error of judgement."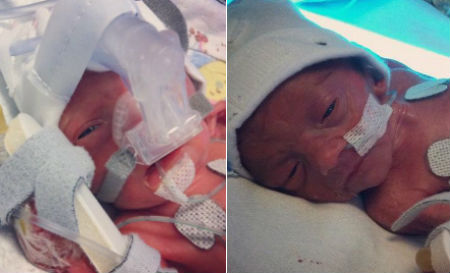 Cllr Baker, 30, used a letter to defend city council leader John Gilbey, who has come under fire for appointing him to a traffic safety committee.
He said: "It has become clear some people are using my idiocy as a way to attack him [Cllr Gilbey].
"Let us be clear. Cllr Gilbey was not the person who got into a car after drinking more than the limit. He was not the one who hit ice and hit a tree after drinking more than the limit.
"And nor was he the one arrested, charged and convicted of doing so."
Cllr Baker, who was elected to the council in May 2011, fears his conviction has ended any hope of him becoming a Tory MP.
He said: "At the time of my offence I was an executive member on Canterbury City Council, chairman of the Canterbury Constituency Conservative Association and potentially - albeit a long shot and I stress the word 'potentially' - a future party candidate for parliament.
"I am now none of those things.
"I am merely a scared dad who lives for every hour, every day, hoping his daughters fight in an intensive care unit he, through his own stupidity, can't even drive to.
"All I ask is for some quietness in this time, not for me but for others around me and - especially - my two gorgeous, tiny little girls."