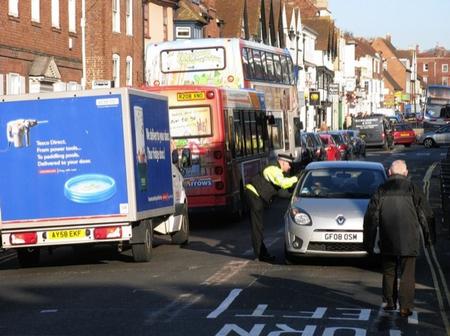 by Lauren Fruen
Infighting at Canterbury city council over the divisive Westgate Towers traffic trial has led to one Conservative being ousted from the Tory group.
Cllr David Hirst, who has also been a Kent county councillor for the past 12 years, has been stripped of his whip by city council leader John Gilbey and left an independent member for Canterbury.
The squabble between them came to a head when Cllr Hirst supported Kent County Council (KCC) in scrapping the ban on cars through the Westgate Towers.
Cllr Hirst was told via email on February 13 of the decision to remove him from the local party.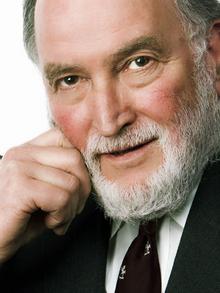 In a statement, Cllr Hirst (left) said: "I will continue to be a Conservative and during this period continue to support and act as a Conservative within the council. I was elected as a Conservative. I will remain a full member of Kent County Council Conservative group and continue to work normally.
"Being a member of both councils, my obligation on each issue is clearly defined by, in whom the power is vested.
"At Canterbury City Council the leader has withdrawn the whip – the reason given being that I have clearly supported Kent County Council policies on some relevant issues."
Transport bosses at county hall announced last month that when the one-year-trial ends in March, the road system will revert to the original and traffic will once again pass through the historic gateway to the city.
The scheme has been almost universally derided as causing delays and increasing car fumes.
But the KCC decision sparked outrage among the city council, which had fought to keep the trial. Cllr Gilbey's fury was compounded by the fact some of his own councillors had voted against the scheme.
Cllr Hirst said: "The decision to stop the trial was made by the leader of Kent County Council. Highways is a KCC responsibility.
"As a back bench member I felt that this was correct for Canterbury residents, traders and importantly professional offices.
"I supported the trial in the first instance but became alarmed by many facets of it in operation and support Mr Carter's decision to revert to the original layout."
Cllr Hirst is also hinting that he may make his own leadership challenge in the future, adding: "Some time ago I indicated to members of the Canterbury City Conservative group and the Conservative Association that I would stand, in the May elections of a City Council leader, as a candidate."
The Greenhill and Eddington ward member will also be a Conservative candidate in the next Kent County Council elections.