by Paul Hooper and Jamie Bullen
A cancer-stricken widow fleeced out of £10,000 by a woman she called her "surrogate granddaughter" has told of her anger after she escaped going to prison.
Disabled Christine Stewart, 69, was befriended by Sally Lyndsell after losing her husband James three years ago.
But the devious 38-year-old took advantage of the trusting pensioner, milking her bank account of huge amounts of cash to fund her lifestyle and horse stud business.
Even when Mrs Stewart realised the cash was going missing, she did not suspect Lyndsell - fearing instead her bank card had been cloned.
But the harsh reality eventually dawned on her and police were alerted.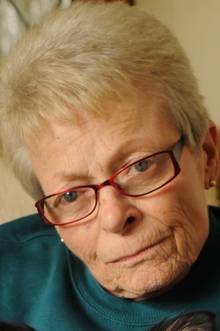 Lyndsell, of Station Road, Chartham, was arrested and claimed Mrs Stewart (pictured right) had memory loss.
She pleaded guilty at Canterbury Crown Court to defrauding the widow of £10,629.
But the prosecution rejected her claims and said an accountant believed the figure was nearer £18,000.
The greedy thief escaped being jailed – despite not paying a single penny in compensation for her crime.
She was given an eight-month sentence - suspended for two years - and ordered to do 240 hours of unpaid work.
Mrs Stewart, from Godmersham, said: "When my husband died she latched on. I thought she was just being kind and trusted her implicitly.
"It has just been a nightmare. We were good friends. I saw her as my surrogate granddaughter.
"I don't want to ruin her, but I want what's mine. I was very generous to her. I didn't take advantage and I just can't believe she has been so unkind."
Mrs Stewart, who has breast cancer and suffers from arthritis, cellulitis and a broken neck, had put money away to help her cope in her old age.
The court heard her mobility was limited
"i don't want to ruin her but i want what's mine. i was very generous to her. i didn't take advantage and i just can't believe she has been so unkind..." – christine stewart
and she had been confined to her home – apart from "odd trips out" – and needed the help of friends for her daily needs.
She gave Lyndsell her bank card and pin number to pay for shopping and odd bits, even forking out for Lyndsell's expensive vet bill and insurance on a car she had let her borrow.
But she grew suspicious when more than £3,000 cash was withdrawn in one month.
Lyndsell was arrested soon after, but - despite her deviousness - Mrs Stewart says she still misses her one-time friend.
The pair have known each other through Lyndsell's mother for 14 years.
Mrs Stewart said: "I miss her. I just can't understand why she did it to me.
"If she asked me for help I would have helped her.
"I have been ostracised from the community for calling the police. They [the community] said I was brainwashed.
"I don't want to see her again. That is why I didn't come to court. I would have fallen apart."
Christine Stewart speaks of the betrayal by her 'surrogate granddaughter' Sally Lyndsell
Update Required
To play the media you will need to either update your browser to a recent version or update your
Flash plugin
.
Mrs Stewart says she intends to go through the civil courts to claw back the money Lyndsell stole.
She added: "Why should she get away with it? She's guilty and she gets an eight-month suspended sentence. What is that? You know how quickly time goes.
"The court's decision is laughable. I've never broken the law yet I'm the one being punished. I'm not going to let her get away with it."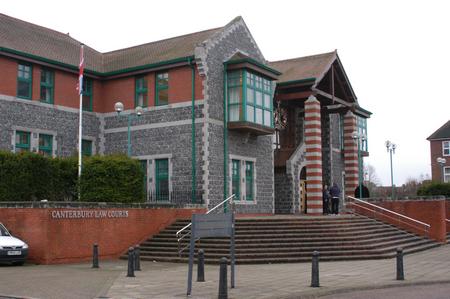 Prosecutor Ian Foinette told the court Lyndsell plundered huge sums of money from Mrs Stewart's bank account on a daily basis as she took advantage of the ill pensioner.
He said: "Unwisely as it turned out, Mrs Stewart gave the defendant not only her bank card but also the PIN number."
But Mr Foinette said that when Lyndsell was arrested "she took a rather different view of the relationship".
He added: "In the early part of the police interview she was less than flattering about Mrs Stewart and indeed made a number of remarks which suggested the relationship was an uneasy one.
"But Mrs Stewart had provided her with financial assistance with vet bills, services in relation to her horses. She also loaned her a vehicle and paid for the insurance and another £500 for damage after an accident."
Mr Foinette revealed how Lyndsell had withdrawn £300 sums on 11 separate days in April last year and £250 on another – all behind the widow's back.
---
Related stories...
Carer stole £13k from 92-year-old deaf man she was looking after
---
Peter Alcock, defending, said: "She is extremely remorseful and is extremely sorry for what she did. She did provide much help."
He said Lyndsell wanted to repay her victim and had £2,000 in a bank account.
Mr Alcock added if she was jailed she would lose her home and handed in letters, including one from her 14-year-old son, who claimed he was bullied after news of his mother's arrest was known.
Mr Alcock said: "She has already received significant punishment herself. She has suffered stress and anxiety, depression and she is ashamed of what she has done. This was completely out of character."
Judge Recorder Ed Connell told Stewart: "It would seem you treated Mrs Stewart's money as your own and things spiralled very quickly out of control. You convinced yourself that she had money and wouldn't miss money you took for yourself.
"I hope you appreciate how close you have come to going straight to prison."