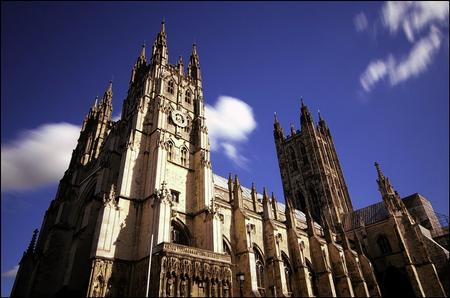 by Jamie Bullen
The new Archbishop of Canterbury has been formally elected following a historic ceremony held at Canterbury Cathedral.
Incoming primate Justin Welby was elected by the College of Canons of Canterbury which is made up of senior clergy and lay people.
The ceremony dates back over a thousand years and is the first official formality for the new Archbishop before his enthronement in March.
It was carried out at a private service at the Cathedral's Chapter House where historically decisions have been made.
The Dean of Canterbury Cathedral Reverend Dr Robert Willis said: "The decision we made this morning is taken formally to London.
"In St Paul's Cathedral on February 4, I shall present this to the Queen's commission.
"They will say that is valid, legal and right and at that moment Justin Welby becomes in all powers the Archbishop of Canterbury."
The Very Revd Dr Willis said he knows Bishop Welby well from his four years as the Dean of Liverpool when he was chairman of the English Deans.
He said: "He is someone who has led a different life, had different careers and therefore is easy of language in helping people to understand what he is saying."
Dr Willis also paid tribute to outgoing Archbishop Dr Rowan Williams who left his position as head of the English Church after nine years in Canterbury.